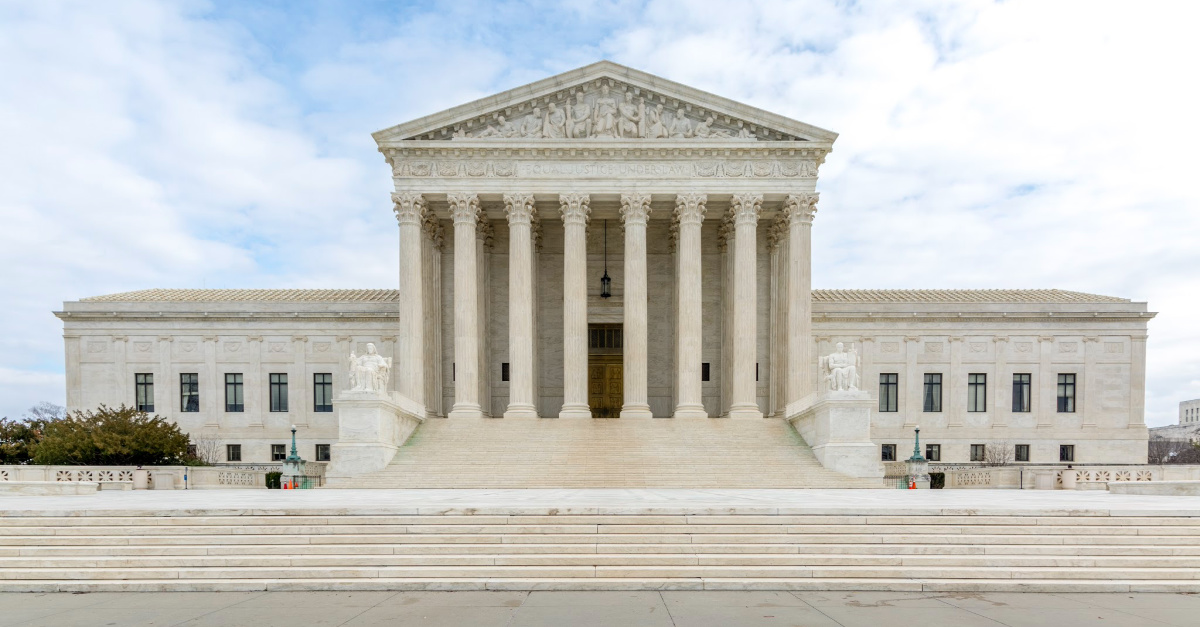 Source: Michael Foust | ChristianHeadlines.com Contributor
The U.S. Supreme Court handed the pro-choice community a major victory Monday in a much-watched abortion case, striking down a Louisiana law that required clinic doctors to have admitting privileges at local hospitals.
The law was similar to a Texas law overturned by the Supreme Court in 2016 that required abortion doctors to have admitting privileges at a hospital located within 30 miles of the clinic. The high court voted 5-4 to strike down the Texas law, with Chief Justice John Roberts voting with the conservative bloc in the minority.
Pro-lifers believed they might have the votes this time, since Justice Anthony Kennedy – who voted with the majority in 2016 – had been replaced by Brett Kavanaugh.
But on Monday, Roberts flipped sides and joined the liberal bloc, arguing the Supreme Court must abide by precedent. Roberts concurred only in the judgment and wrote a separate concurring opinion.
The Texas case was Whole Woman's Health v. Hellerstedt.
"I joined the dissent in Whole Woman's Health and continue to believe that the case was wrongly decided," Roberts wrote. "The question today however is not whether Whole Woman's Health was right or wrong, but whether to adhere to it in deciding the present case. … Adherence to precedent is necessary to 'avoid an arbitrary discretion in the courts.'"
Pro-lifers say the law makes clinics safer for women if complications arise. Pro-choice groups argue the Lousiana law could lead to abortion clinics closing.
Although Roberts didn't reveal his views on Roe v. Wade, his logic in the decision casts significant doubt on pro-life hopes he might – in the future – vote to overturn the 1973 landmark decision.
"The result in this [Louisiana] case is controlled by our decision four years ago invalidating a nearly identical Texas law," Roberts wrote. "The Louisiana law burdens women seeking previability abortions to the same extent as the Texas law, according to factual findings that are not clearly erroneous. For that reason, I concur in the judgment of the Court that the Louisiana law is unconstitutional."
Justice Stephen Breyer wrote a plurality decision for the court, joined by Justices Ruth Bader Ginsburg, Elena Kagan and Sonia Sotomayor. Justices Kavanaugh, Clarence Thomas, Samuel Alito and Neil Gorsuch dissented.
Previous abortion rights decisions, Thomas wrote, "created the right to abortion out of whole cloth, without a shred of support from the Constitution's text."
"Our abortion precedents are grievously wrong and should be overruled," Thomas wrote in his own dissenting opinion. "Because we have neither jurisdiction nor [the] constitutional authority to declare Louisiana's duly enacted law unconstitutional, I respectfully dissent."
Tony Perkins, president of the Family Research Council, said in a press release he was "shocked and disappointed" by the decision.
"Despite the Left's hysterical fear-mongering, the case was not about the Supreme Court's self-created 'right' to an abortion in Roe," Perkins said. "This case was about whether the state has the right to ensure that abortionists who take women's money also provide for their safety. However, I do look forward to the day when the Supreme Court will correct the gross injustice of the Roe v. Wade decision that has led to the killing of tens of millions of unborn babies."
Katherine Beck Johnson, an attorney and research fellow for legal and policy studies at the Family Research Council, added, "With its decision today, the Court has destroyed the right of states to provide oversight and regulation of abortion clinics, treating them like every other outpatient surgery center. The Court failed to clarify that abortionists cannot truly represent the interests of women when contesting health and safety requirements designed to protect those very same women."
Related: