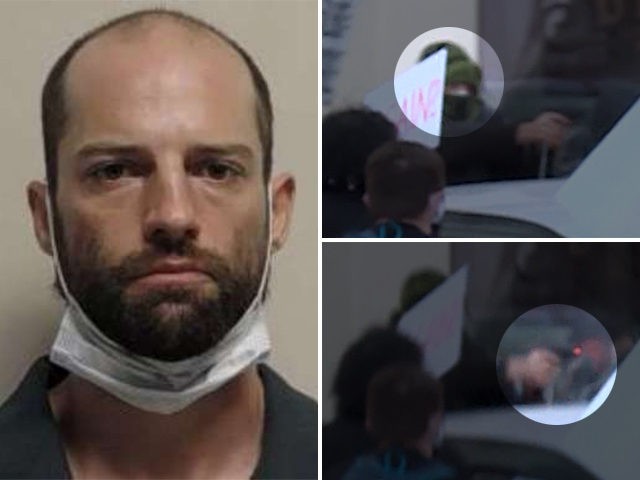 Source: ROBERT KRAYCHIK
Two suspects were arrested Tuesday night in connection with the shooting of a motorist at a Black Lives Matter protest in Provo, Utah.
Provo police charged Jesse Taggart, 33, with attempted aggravated murder, aggravated assault causing serious bodily injury, rioting, threatening the use of a weapon during a fight, criminal mischief, and firing a weapon near a highway. Samantha Darling, 27, was charged with obstruction of justice and rioting.