Congresswoman has a progressive wish list she wants to fund…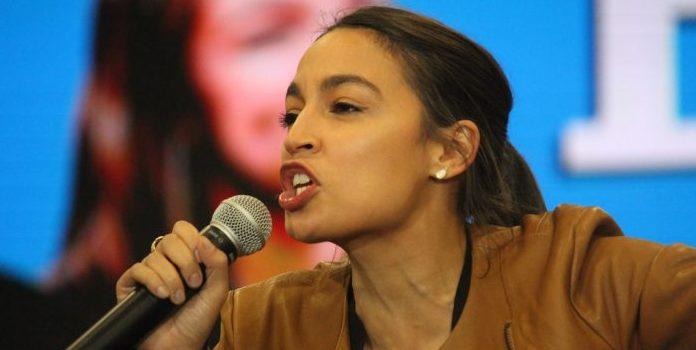 Source: Joshua Paladino
Rep. Alexandria Ocasio-Cortez, D-NY, is pressuring New York City Mayor Bill de Blasio and New York Gov. Andrew Cuomo to raise taxes for her socialist wishlist, Fox Business reported.
The state's debt is billions of dollars-deep due to major COVID expenses and loss of tax-revenue due to shutdowns.
Cuomo has resisted AOC's pleas, fearing that high taxes as well as COVID restrictions will continue to drive the wealthy away and ruin the city's chances of paying off its COVID-related debts.
"They're not coming back right now. And you know what else they're thinking? 'If I stay there, I pay a lower income tax,' because they don't pay the New York City surcharge," Cuomo said to the New York Post.
61 percent of residents leaving the city earn more than $100,000 per year.
Between state and city income taxes, New York City's wealthiest residents currently pay 12.6 percent, the New York Post reported.
Tax hikes are a key part of AOC and her allies' plans for a socialist take-over of New York.
"I'm calling on Mayor de Blasio and Gov. Cuomo to raise revenue to fund universal child-care programs, significantly increase staffing at schools and fund the infrastructure improvements, including ventilation, that our school buildings need to be safe," Ocasio-Cortez told the Post on Wednesday.
AOC does not intend to use the would-be tax hikes to help pay off the city's already massive debt.
New York isn't alone in proposing to increase taxes. Several cities and states have either already acted to raise taxes or are planning on it soon.
New Jersey has passed its millionaire tax, which will raise the income tax from 8.97 percent to 10.75 percent for those who earn more than $1 million. Those who earn more than $5 million per year already pay the 10.75 percent tax.
Colorado and California are contemplating raising property taxes.
Nashville already has approved a "painful" increase in property taxes, whereas San Francisco might target executive compensation.