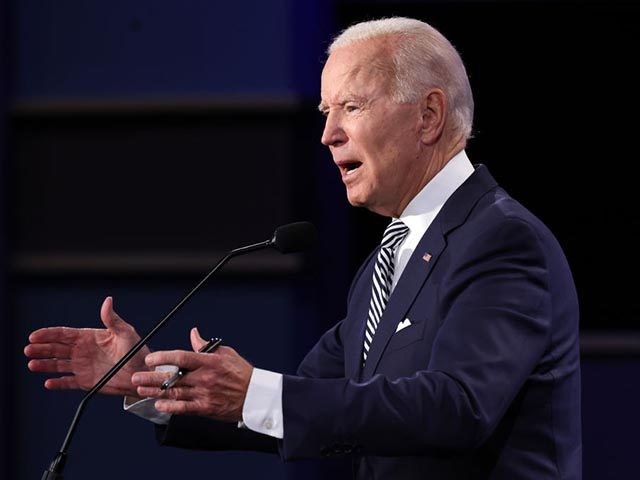 Source: HANNAH BLEAU
Joe Biden (D) attempted to put some distance between himself and the radical left, effectively dissing Sen. Bernie Sanders (I-VT) and dismissing his wing's policy proposals — from the Green New Deal to Medicare for All — several times during the first presidential debate Tuesday evening.
Many progressives reluctantly accepted Biden securing the Democrat nomination despite two far-left progressives — Sens. Elizabeth Warren (D-MA) and Sanders, making headway throughout the process. During the primary, Sanders earned the endorsement of the far-left members of the "Squad," such as Rep. Alexandria Ocasio-Cortez (D-NY), who recently expressed hope that the radical left will be able to push Biden even farther to the left, should he take the presidency.
"I think, overall, we can likely push Vice President Biden in a more progressive direction across policy issues," the New York lawmaker told Just the News in an interview earlier this month.