We need an UNPRECEDENTED plan from the media for how they will cover an unprecedented election…'ByJoshua PaladinoOctober 2, 2020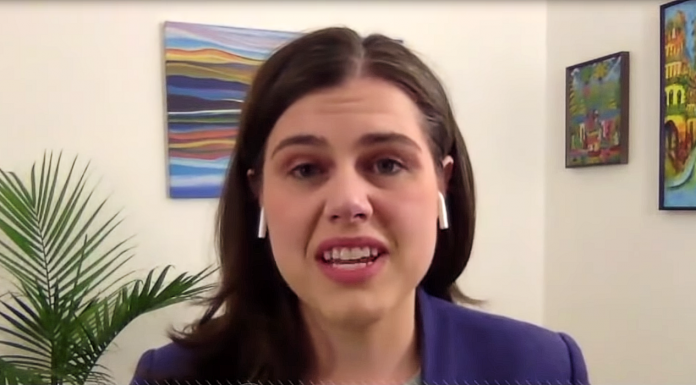 Colorado's Democrat secretary of state sent voter-registration cards to deceased people and non-citizens through an unverified third-party system that identifies unregistered voters, the Denver Post reported.
Secretary of State Jena Griswold mailed 750,000 postcards that advise unregistered people to register and vote. About a dozen people improperly received the postcards.
Karen Anderson of Parker, Colorado sent an email to Griswold's office that said her deceased mother received a vote registration card. She copied the state Republican Party on the email to alert its members to the situation.
She said her mother "hasn't lived, voted, owned property, worked, or done anything other than visit Colorado since 1967."
Six migrants in Otero County received the mailers, as well as a British citizen and a Lebanese citizen.
"Colorado Democrats are willing to go to any length to keep Colorado blue … even if it means encouraging illegal aliens (and the deceased) to vote," House Minority Leader Patrick Neville said in an email to supporters.
The corporate media largely ignored the story, dismissing it as a Republican-led effort to "cast doubts on the integrity of the upcoming election."
News organizations dismissed any impropriety on grounds that the Electronic Registration Information Center, a third-party organization that operates in 30 states, identifies unregistered yet eligible voters, not the secretary of state.
And they say that former Republic Secretary of State Scott Gessler admitted Colorado into the ERIC system, as if that overcomes its errors.
There is no oversight for this organization that has supposedly helped register millions of voters. It is run by data scientist Jeff Jonas and funded by a grant from The Pew Charitable Trusts.
Rep. Ken Buck, R-Colo., sent a letter to Attorney General William Barr and Federal Election Commission Chairman James Trainor asking them to investigate the secretary of state.
"Particularly concerning is the unknown quantity and scope of these errors," Buck wrote.
Regardless of whether Griswold acted in bad faith in allowing the voter-registration cards to be mailed to ineligible residents, she has actively sought media complicity in other ways.
On Thursday, she posted a now-deleted tweet asking national media outlets to revolt against traditional election-night coverage that would likely be favorable to President Donald Trump, CBS Denver reported.
"ATTN NATIONAL MEDIA EXECUTIVES: Our democracy cannot be held hostage to a ratings race. If you care about our democracy, you will protect it. Full Stop.," she tweeted.
She went on to claim that the extraordinary circumstances of the election—meaning the massive increase in mail-in ballots that Democrats have pushed for despite concerns over vote fraud and ballot mishandling—justified media bending their normal ethical guidelines and collaborating with Democrats for come up with a special coverage plan.
"We are in the middle of a pandemic and the President of the United States has telegraphed that he may claim victory on election night, even when millions of ballots will not have been counted," Griswold claimed.
"Indisputable facts: 1. This is no normal election. A record number of Americans will be voting by mail," she continued. "2. Election 'night' will be dramatically different than ever before. We need an UNPRECEDENTED plan from the media for how they will cover an unprecedented election."