Source: Zero Hedge

In a statement posted at 8:50pm on Saturday night, Trump's personal physician Sean Conley said that President Trump meets "CDC criteria for the safe discontinuation of isolation", "is no longer considered a transmission risk to others" and and that advanced diagnostic tests show "there is no longer evidence of actively replicating virus."
Trump has been fever-free for well over 24 hours and all symptoms have improved, Conley said in the memorandum published by the White House. Also, testing throughout his illness has shown "decreasing and now undetectable" viral loads.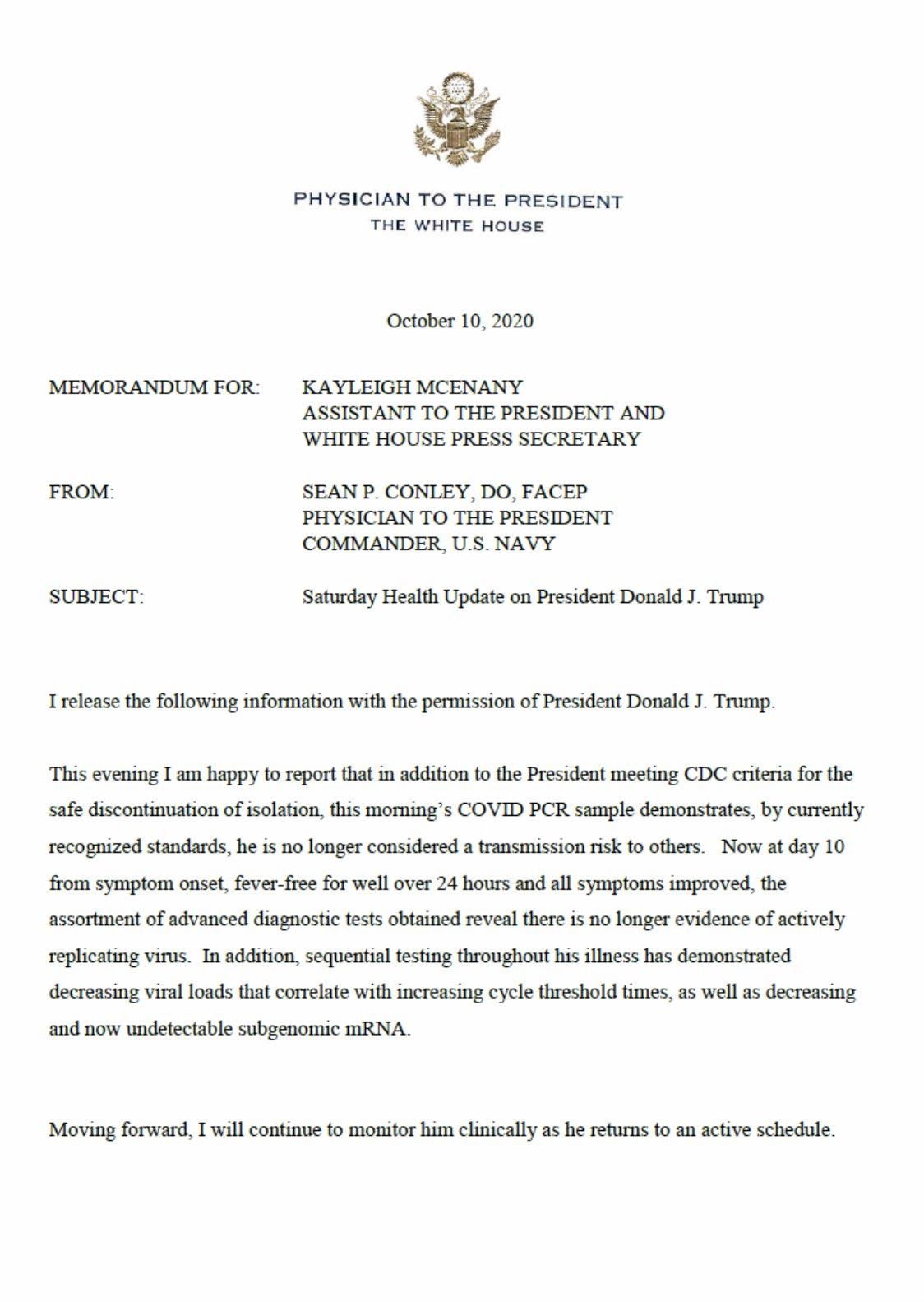 Members of the anti-Trump press were quick to point out that the statement does not mention when last negative Covid-19 test was…
… while some pedantically mused whether Trump had a fever yesterday based on the letter's phrasing.
The statement came just hours after the Pres addressed a campaign-style rally on the South Lawn from the WH Balcony.
The announcement is unlikely to change the view of the Commission on Presidential Debates, which on Friday canceled the second debate between Trump and Biden after the President declined to do a virtual debate over alleged concerns about his Covid-19 diagnosis, resulting in ever louder allegations that the "bipartisan" commission is anything but bipartisan in the aftermath of "Never Trump" C-Span anchor Steve Scully's "hacked" twitter gaffe, and Bob Dole's tweeted admission that none of the Republicans on the commission support Donald Trump.