Trump denounces Philly's election fraud as a 'disaster'…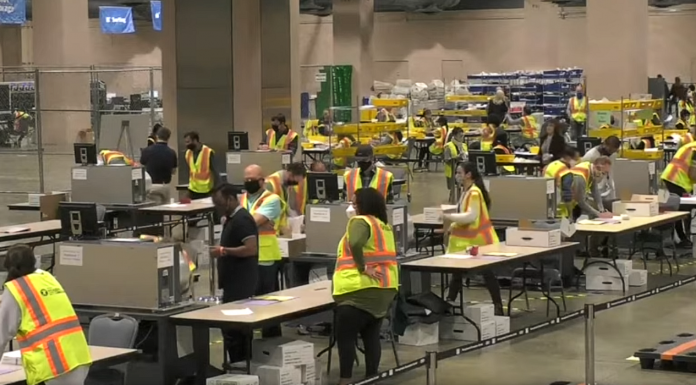 Source: Ben Sellers
After a poll-worker in tightly contested battleground Pennsylvania reportedly bragged of tossing out more than 100 Trump votes, corrupt social media refused to allow coverage of it.
Sebastian Machado of Erie, Pa., posted the boast on Instagram, but it was soon removed, either by Machado or by the photo-sharing platform, which is owned by Facebook.
Others then posted screenshots of the post, but that also was removed by Twitter, which claimed a rules violation without specifying.
The NOQ Report, which covered the story indicated that it was unable to independently verify Machado's initial post.
Trump earlier in the day told Fox News that the voting in Philadelphia had been "a disaster" amid other calls that included a Biden campaign worker handing out literature in a polling place and a GOP poll watcher being blocked from entering.
Trump's lawyers pledged to take the fight to courts while the Keystone State—regarded as important to both candidates in hoping to forge an easy path to 270 electoral votes, although not essential to either campaign.
Twitter has been overt of late in its censorship efforts to tamp down on a potential Trump re-election victory.
Notably, it and other social-media publishers sought to block reports on a scandal involving Democrat Joe Biden and his son Hunter after files from an abandoned laptop computer corroborated longstanding suspicions about the Bidens' corrupt foreign business deals.
That resulted in the CEOs of Twitter, Facebook and Google being excoriated by Republican senators on the Senate Commerce Committee at a hearing last week.