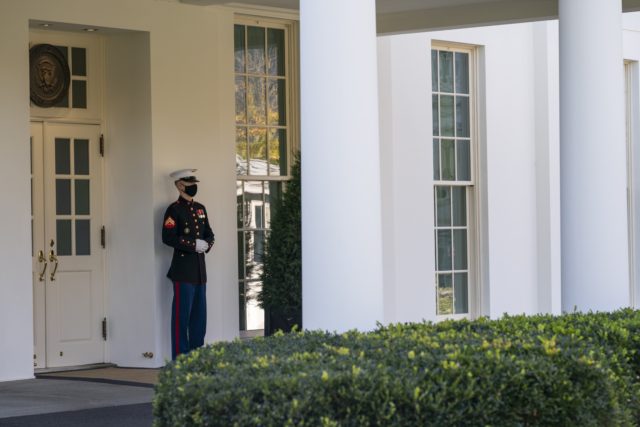 Source: JOEL B. POLLAK
Andrew Bates, a spokesperson for former Vice President Joe Biden's presidential campaign, said Friday that the U.S. government was capable of escorting "trespassers out of the White House" if Trump did not concede the election.
Bates, who directs rapid response for the campaign, was reacting to unconfirmed media reports that the president would not concede the election even if he had lost.
Bates's boss, in contrast, has tried to project a tone of reconciliation:
Bates has a record of profane and misleading tweets on social media, as demonstrated during the campaign itself. In one instance, he imagined a voter telling a GOP canvasser to "Get the fuck off my doorstep before you give me coronavirus."
The remark was intended to mock Republicans for going door-to-door — something the Biden campaign began doing itself shortly thereafter.
Bates also circulated false claims about the president during the campaign, such as the claim that he held a Bible upside-down in front of St. John's Episcopal Church: