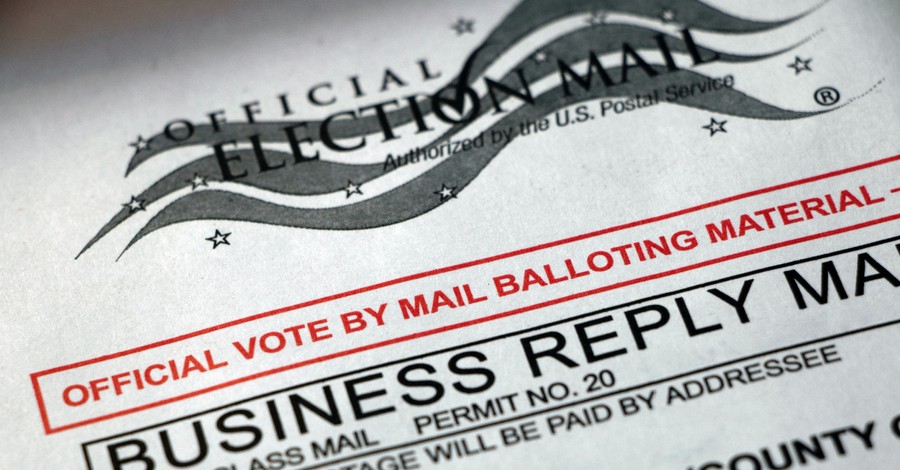 Source: Milton Quintanilla | Contributor for ChristianHeadlines.com 
On Monday, 10 Republican Attorneys General, led by Missouri Attorney General Eric Schmitt, filed a multi-state amicus brief to the U.S. Supreme Court concerning the 2020 election results in Pennsylvania.
According to the Republican General Attorneys General Association, the AGs argued that the Pennsylvania Supreme Court has overstepped its constitutional boundaries in their acceptance of late ballots, explaining that voting by mail leads to risks of voter fraud.
The AGs added that the Pennsylvania Supreme Court decision also intensified the risks of absentee voter fraud.
The group also held a virtual press conference on Monday to announce their legal case.
AG Schmitt explained why undertaking legal action was important in securing the integrity of the election.
"Free and fair elections are the cornerstone of our republic and it's one of the reasons why the United States is the envy of the world," Schmitt said. "We have to ensure that every legal vote cast is counted and that every illegal vote not cast is not counted."
"To do so would disenfranchise millions of Americans and why we filed this brief today seeking the Supreme Court to take the Pennsylvania case and then reverse the Pennsylvania Supreme Court's decision."
CBN News reports that there is a possible organized legal plan in several battleground states such as Arizona and Georgia where ballot recounts are taking place. Additionally, GOP staffers will be deployed in those states.
Alongside with the filing by the Republican Attorneys General Association, the Trump campaign has filed similar lawsuits in Pennsylvania.
The Trump campaign has also reported evidence of voter fraud, including the allegation that some of the ballots cast in last week's election were from people who had passed away beforehand.
Despite the legal efforts, many Republican leaders believe that it will not be able to overturn the election results in Trump's favor.
On Monday, Attorney General William Barr wrote a memo calling on federal prosecutors to investigate the allegations of voter irregularities while adding that "specious, speculative, fanciful or far-fetched claims should not be a basis for initiating federal inquiries."