Source: infowars
A blogger has uncovered a novel scheme to harvest votes after her mother revealed someone voted in another state under her maiden name.
The scheme, dubbed #MaidenGate, pertains to ballot harvesters using a woman's maiden name to vote after the woman gets married and assumes her husband's surname.

The discovery came Monday night as a blogger named Lauren (@SomeBitchIKnow) was presented evidence by her mother that someone had voted under her maiden name.
Lauren, who was suspended from Twitter as of writing, posted screenshots of her mother receiving texts from a Soros-funded group called Supermajority originating from a state in which she previously lived.
The text message asked if she had voted yet.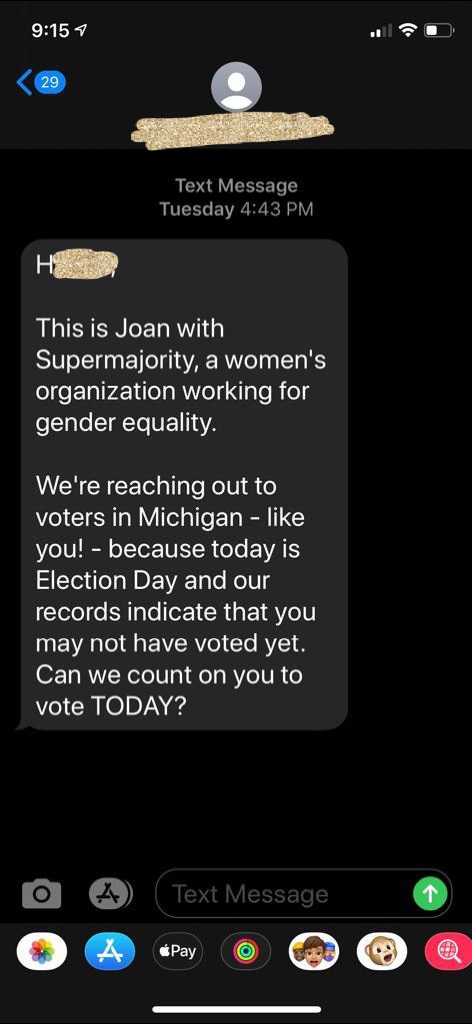 Lauren broke the entire story down in a post over at TheDonald.Win.
Overnight the hashtag #Maidengate began trending after Lauren urged women to check and see if their vote had been cast under their maiden name, with several people discovering that to be the case.
The controversy gained steam when it was highlighted by influential conservatives, including Turning Point USA's Charlie Kirk, and Michelle Malkin, who pointed out the Soros connection.
US Rep. Paul Gosar, a Republican who recently won re-election in Arizona's 4th District, also brought the issue to the attention of his 72.2K followers.
After conservative activist Ali Alexander says he was able to independently confirm Lauren's claims, a Google Doc was created with instructions for others to check their votes.