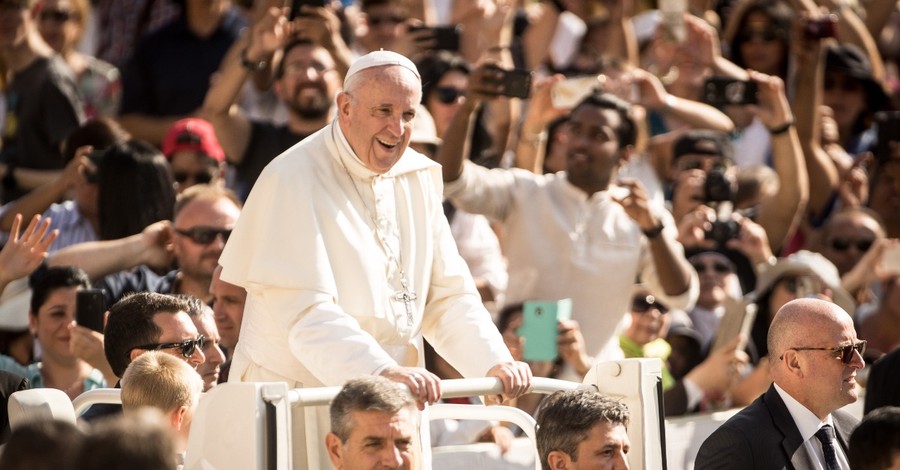 Source: Michael Foust | ChristianHeadlines.com Contributor
The Vatican on Monday pointed to Scripture and centuries of church teaching in stating it does not have the power to bless same-sex unions.
The statement was issued by the Vatican's doctrinal office and was approved by Pope Francis himself, and says it came in reaction to a question posed to the Vatican. That question was, "Does the Church have the power to give the blessing to unions of persons of the same sex?"
"Negative," the answer states.
An explanatory note added that "God loves every person and the Church does the same," but on the question of same-sex unions, Scripture and Vatican teaching are clear. The Vatican also released an "article of commentary" on the issue.
"The Church does not have, and cannot have, the power to bless unions of persons of the same sex," the Vatican said.
Blessings, the Vatican said, "belong to the category of the sacramentals," whereby the Church "calls us to praise God, encourages us to implore his protection, and exhorts us to seek his mercy by our holiness of life."
"For this reason, it is not licit to impart a blessing on relationships, or partnerships, even stable, that involve sexual activity outside of marriage (i.e., outside the indissoluble union of a man and a woman open in itself to the transmission of life), as is the case of the unions between persons of the same sex," the Vatican said.
A marriage blessing, the document said, "refers back to the creation account, in which God's blessing on man and woman is related to their fruitful union." The document cited Genesis 1:28 and Genesis 2:18-24.
A same-sex relationship, the Vatican said, is a "a choice and a way of life that cannot be recognized as objectively ordered to the revealed plans of God."
God "does not and cannot bless sin," the Vatican said. Instead, God "blesses sinful man, so that he may recognize that he is part of his plan of love and allow himself to be changed by him."
Meanwhile, the document said the Vatican "does not preclude the blessings given to individual persons with homosexual inclinations, who manifest the will to live in fidelity to the revealed plans of God as proposed by Church teaching."7