NYT was trying to malign the popular satirical news site.
Source: Didi Rankovic | Reclaim The Net
The New York Times has had to walk back its qualification of the satire website Babylon Bee being a far-right outlet that "trafficked in misinformation" – thrown around arbitrarily in a recent article.
The article was dedicated to the trouble Facebook has in dealing with satire, i.e., distinguishing it from misinformation and then censoring that content. The Babylon Bee was the only website mentioned by name as an example of how fake news is being disseminated on Facebook under the guise of satire.
The claim is made in a quote from Emerson T. Brooking, an Atlantic Council resident fellow.
Babylon Bee CEO Seth Dillon then announced he was considering suing the newspaper for making this accusation against the site, and on Friday, NYT's senior council informed him that the claim had been omitted and the article updated with a correction.
In an email, Dana Green writes to Dillon that concerns from his letter sent earlier in June had been "carefully reviewed" and that the article no longer references the Babylon Bee.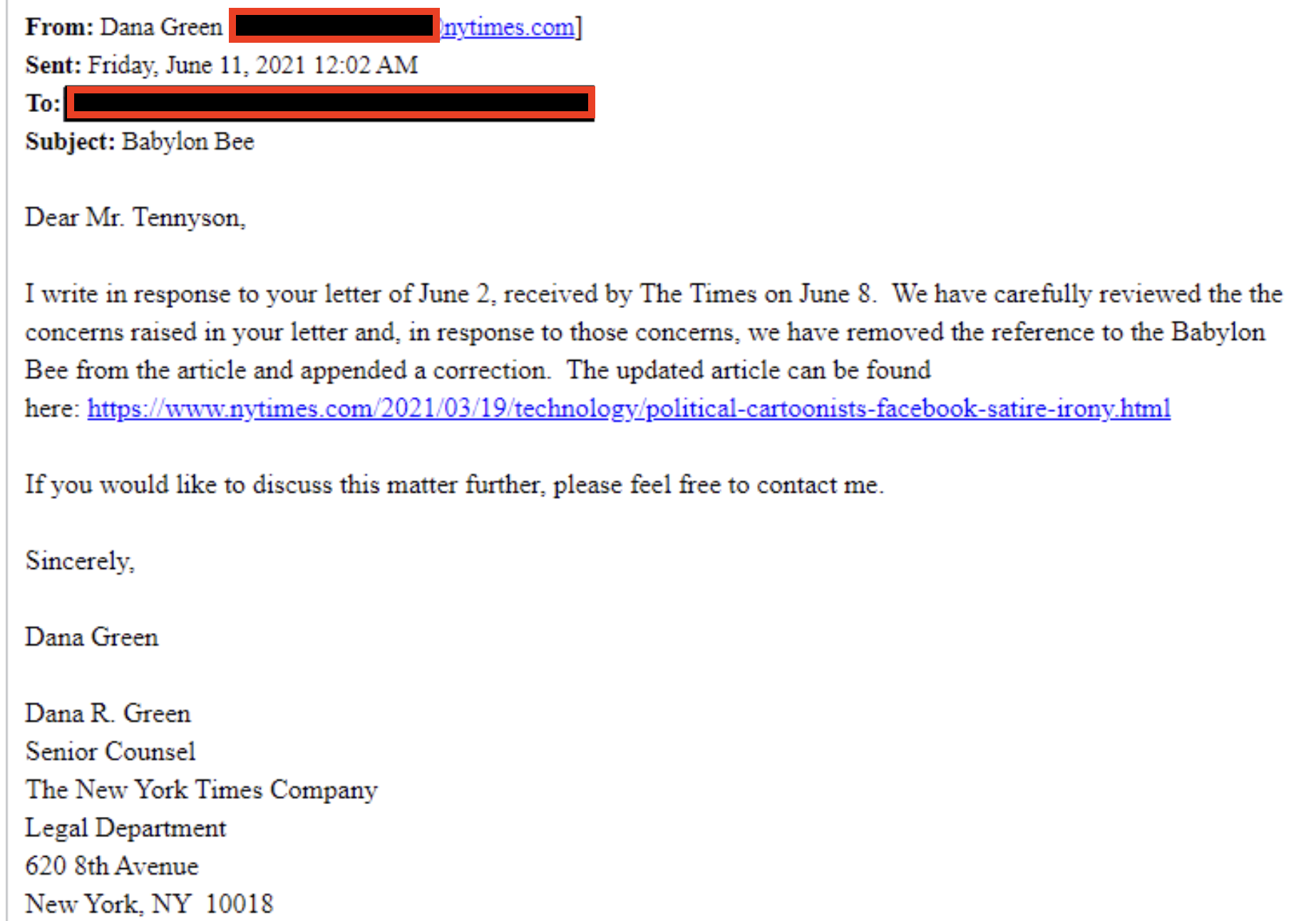 The lengthy correction that is now added to the article reads that the Babylon Bee is a right-leaning satirical website that had been "imprecisely" referred to in the original version, and that the context was a controversy surrounding the way Facebook and the Snopes fact-checker labeled some of their content as misinformation rather than satire.