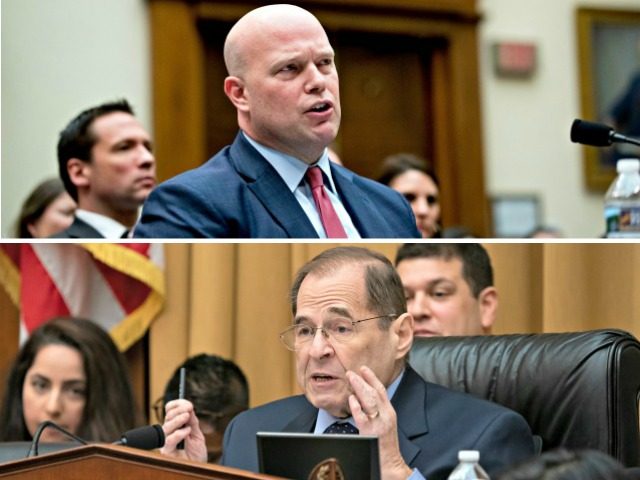 House Judiciary Committee Democrats and acting Attorney General Matthew Whitaker faced off Friday during a contentious six-hour hearing that focused primarily on whether he or President Trump had ever tried to interfere with the special counsel investigation.
The showdown began on Thursday, when Democrats on the committee voted to give committee Chairman Jerry Nadler (D-NY) the authority to subpoena Whitaker to appear on Friday, despite Whitaker having already agreed to do so.
The move threw Whitaker's appearance the next morning into uncertainty. The Justice Department said Whitaker would not testify unless Democrats assured him that they would not issue a subpoena. The issue was worked out by Thursday evening, and Whitaker appeared voluntarily as planned.