Twitter users complained
Source: Ben Squires | Reclaim The Net
The BBC's educational website Bitesize has removed a page on climate change following backlash.
There was furious reaction online over the page highlighting the benefits of climate change and the outlet was pressured into only listing the negatives.
BBC's Bitesize is an educational website targeting school-going kids. The use of the website increased over the last year as kids were forced to study from home.
The page on climate change was created for kids studying for their geography exams.The page claimed that warmer temperatures, created by global warming, "could lead to healthier outdoor lifestyles," increase the ability to grow more crops in cold areas such as Siberia, make oil in Alaska and Siberia more easily accessible, and the melting ice could increase tourists destinations by creating more routes for water vessels.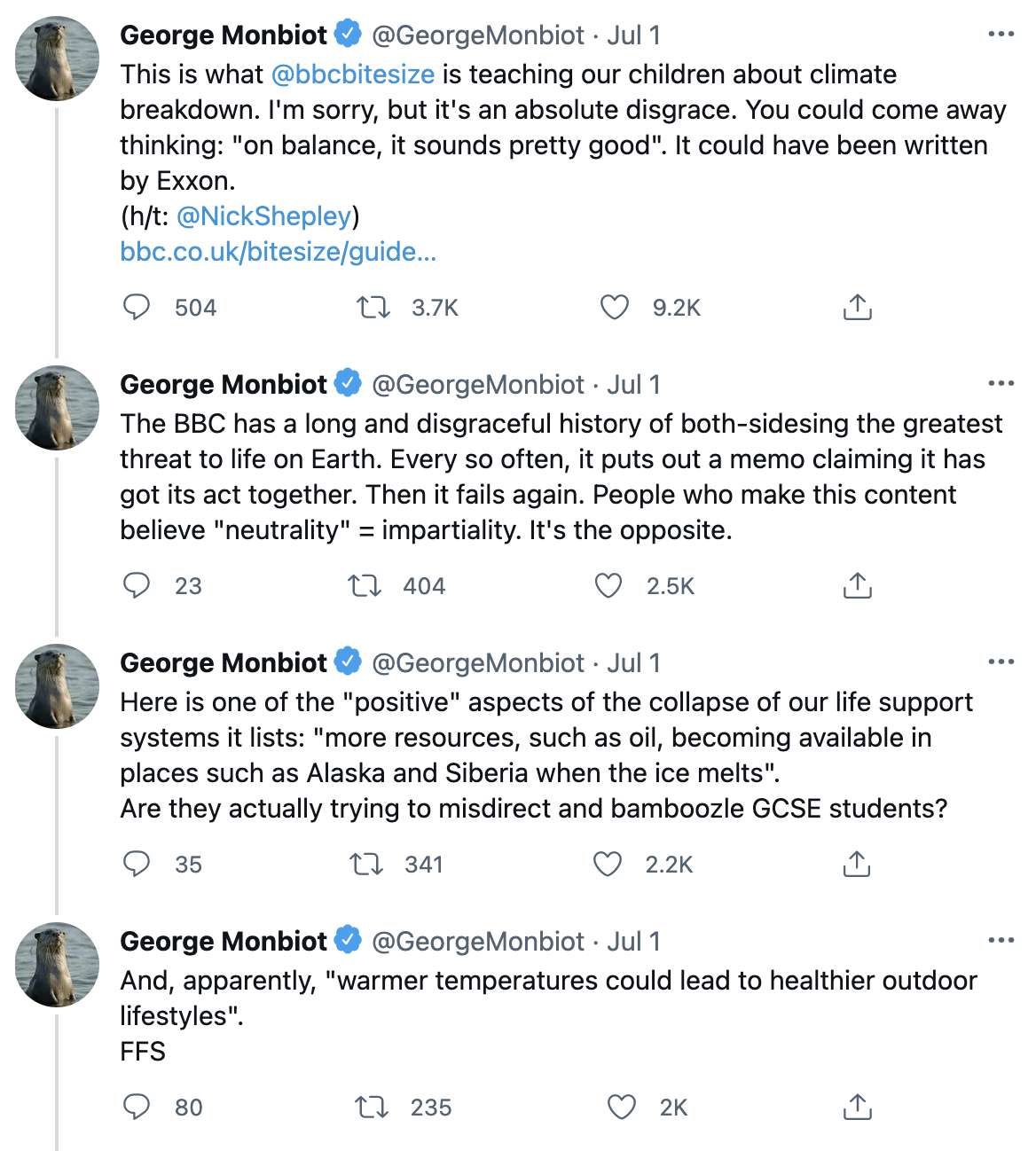 Following the backlash from activists on social media, the page was edited to only include the negative effects of climate change. The BBC, in a statement, said that it had "reviewed the page and are amending the content to be in line with the current curricula."
As the New World Order's Frankenstein Monster celebrates its centennial celebration of Communist rule, America is purposefully in decline. Every aspect of cultural warfare has and is being waged on American civil liberties. The communists that infiltrated our Republic at the highest levels have been allowed to wage an unyielding propaganda war and failed impeachment on an American President with no consequences. Hearkening back to the power of Henry Kissinger's words and foreign policy towards China as the Communist NWO golem emerges with its sights on global domination.
"Within our GCSE geography specifications, we examine the consequences of climate change and its respective impact on our planet," said Equdas, the exam board. "As part of our courses, we also ask students to explore opposing attitudes to climate change. However, we do not advocate a positive viewpoint on this topic."
It added: "The resources developed by BBC Bitesize were created without any involvement from our geography team, therefore do not accurately reflect the content of our specifications."