Americans witnessing fake narratives invented in real time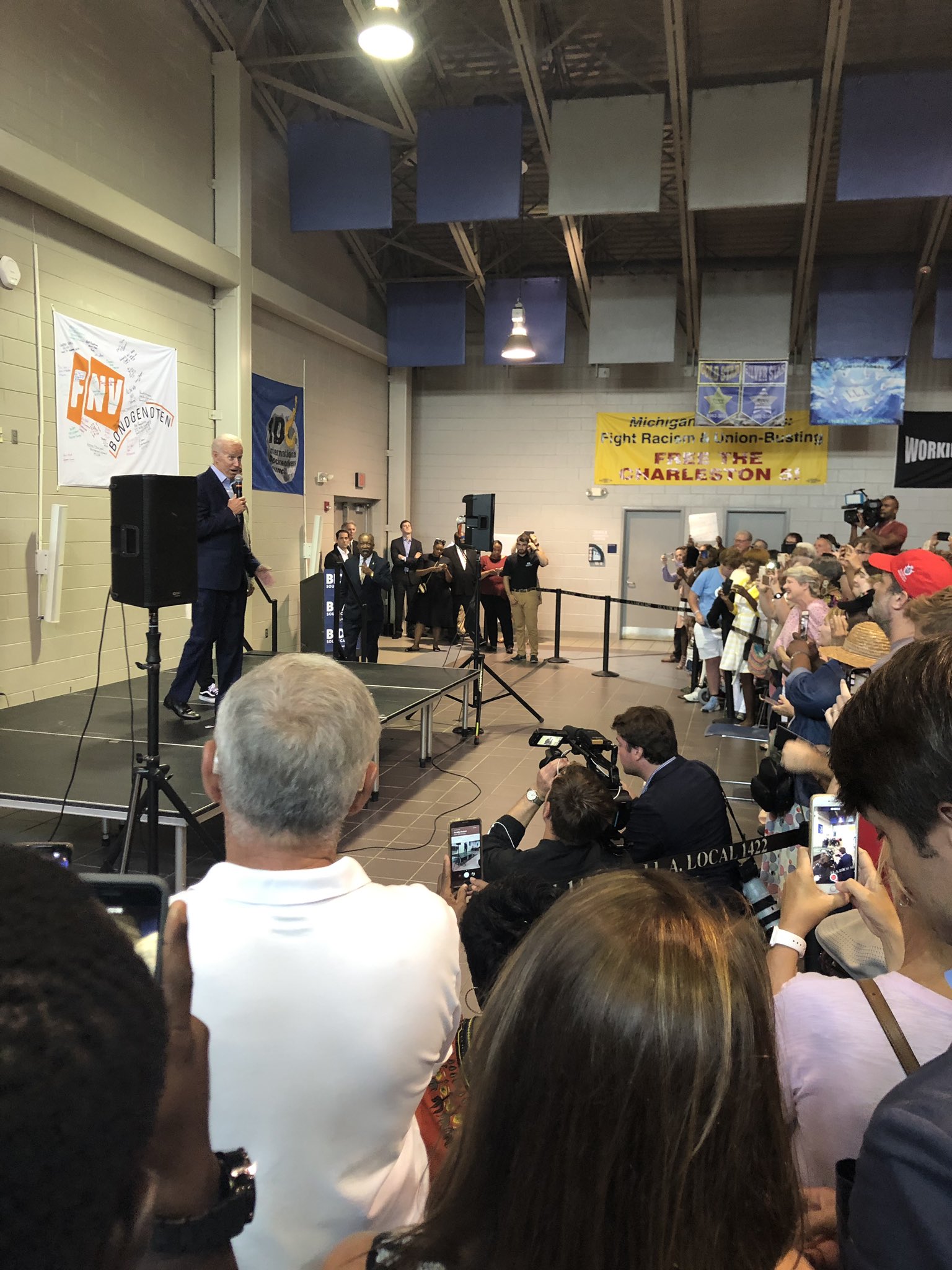 Source: Ben Warren | Infowars.com
Corporate media reporters have been caught hyping a small Biden gathering as an "overflow" crowd during the presidential candidate's latest effort to regain his debate losses.
The reporters all celebrated the estimated overflow attendance while addressing the purported final count as one of Biden's "biggest" crowds during his town hall in Charleston, South Carolina, Sunday.
For comparison, here's President Trump's 4th of July Speech last week:
Note that the most telling photo of the room's attendance was not from a professional journalist.
Moreover, claims of Biden's speech being spontaneous were shot down by an analyst calling out the production gear throughout the room.
"How convenient, [Biden] just happened to have the nice stage setup with speaker system – it was all pre-planned," said YouTuber DUmmie FUnnies.