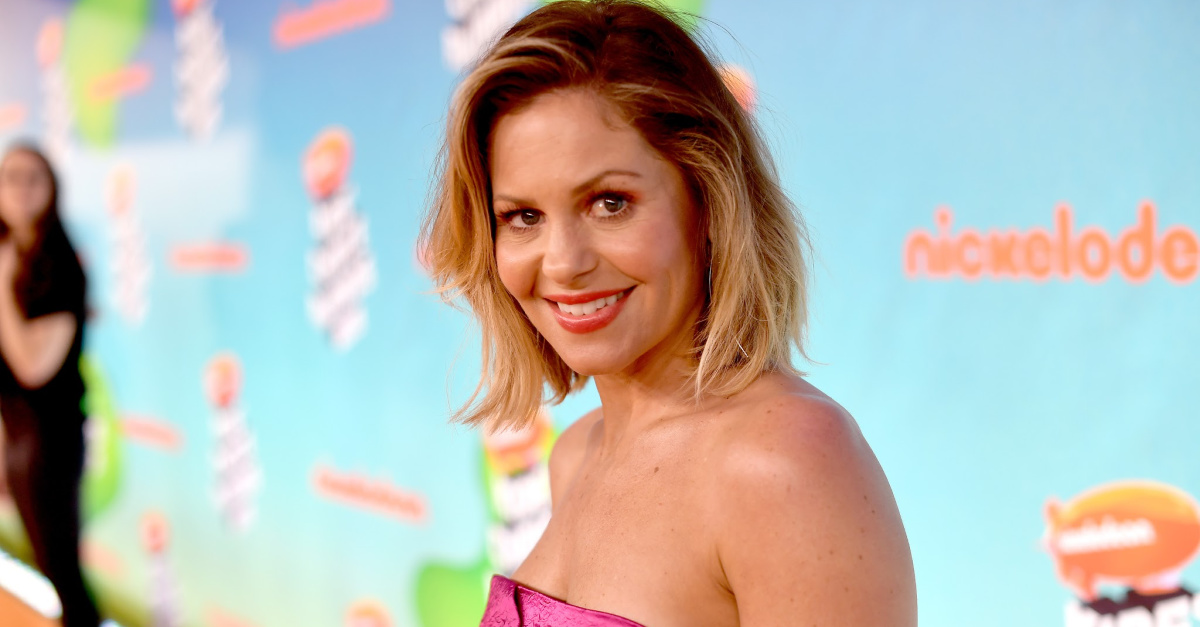 Source: Mikaela Mathews | ChristianHeadlines.com Contributor
Though the Emmy-winning show 'The View' is looking to fill its fifth chair, former host Candace Cameron Bure said she'd rather "share Jesus with people" than return to the popular show.
"I'm very grateful for that time in my life," the 44-year-old actress said in an interview with Fox News. "But I don't want to talk about politics publicly…Not because I don't believe my viewpoints or opinions are important. I would much rather share Jesus with people. That's my passion."
Politics divide and separate, according to Bure. She would rather be in "a conversation about how to build a bridge."
The Full House star also shared with Good Housekeeping that she doesn't miss the show. "I love being on talk shows, I love hosting talk shows, but that was a hard job every single day, talking politics," she said.
She left the show in 2016, stating that she was too busy with other projects, including the Netflix reboot of Fuller House and Hallmark movies. Joining "The View" was never part of her plan, but ABC executives chased after Bure for months.
"The funny thing is, sometimes what you end up doing is what you least expected," she said, according to Faithwire. "I never pursued that show, but they pursued me, and it was very unexpected. I tried to say no; I did say no several times."
Eventually, she saw it as "a challenge" and joined the show from 2015-2016. She unashamedly shared her faith to her cohosts and made a name for herself as the Christian conservative viewpoint on the panel.
For now, however, Bure continues to enjoy time with her family. Her 20-year-old son Lev Bure recently dropped down on one knee to propose to his girlfriend, Taylor Hutchison.
She told her son that in marriage, "communication is key…never be afraid to ask for help and advice, but make sure your resources are coming from good places."
Photo courtesy: ©Getty Images/Matt Winkelmeyer/Staff
---
Mikaela Mathews is a freelance writer and editor based in Dallas, TX. She was the editor of a local magazine and a contributing writer for the Galveston Daily News and Spirit Magazine.