Source: MSN
"No one in the family got to say goodbye to Grandpa or see his face one last time," said Gao Yingwei, an IT worker in Wuhan whose grandfather, Gao Shixu, apparently succumbed to the novel coronavirus on Feb. 7. The 76-year-old died at home; funeral workers in hazmat suits came to collect his body, telling the family it would be cremated immediately.
"To this day, we have no idea how his body was handled, where his ashes are or when we will be able to pick them up," Gao said. "I don't even know which funeral parlor those guys were from."
Adding to the angst, tomb-sweeping rituals — when huge crowds flock to cemeteries — have been either banned or severely curtailed by authorities nationwide. While a limited number of mourners with reservations will be allowed into graveyards in Beijing and Shanghai, there will be no such gatherings in Wuhan, where the municipal government has banned funeral ceremonies and tomb-sweeping until at least May.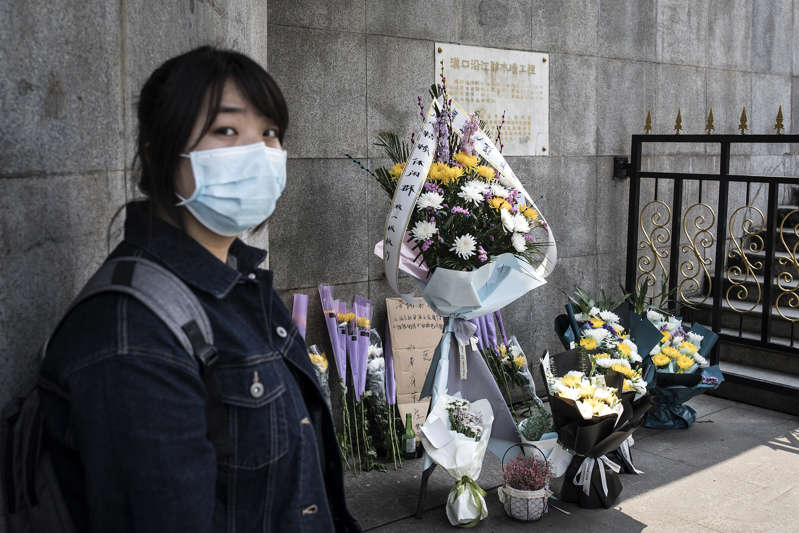 © Getty Images Caption: WUHAN, CHINA – April 04: (CHINA OUT) Residents present flowers during a silent tribute to martyrs who died in the fight against the novel coronavirus disease (COVID-19) outbreak and compatriots who died of the disease on April 4,2020 in Wuhan, Hubei Province, China.will lift the lockdown on April 8, local media reported. (Photo by Getty Images)
This is ostensibly because of health issues, but it also reflects Beijing's political desire, experts say, to deny emotional families the chance to get together and complain about the government's handling of the outbreak — a matter of acute sensitivity for the ruling Communist Party.