Source: ProTrumpNews Staff
Rep. Marjorie Taylor Greene (R-GA) has introduced three impeachment resolutions against Joe Biden.
They are for his failures in Afghanistan, violation of immigration laws that have caused a border crisis and usurping of Congressional power.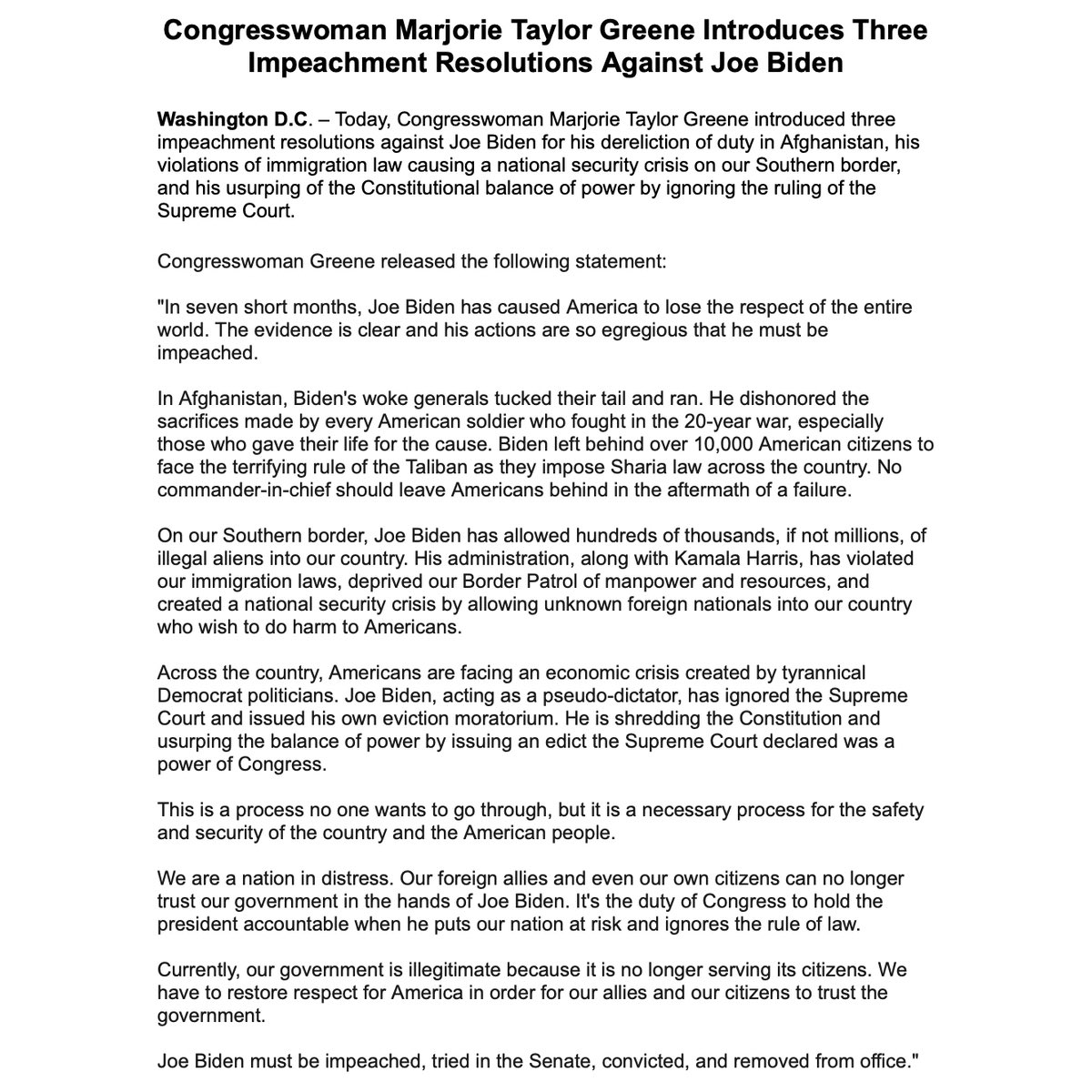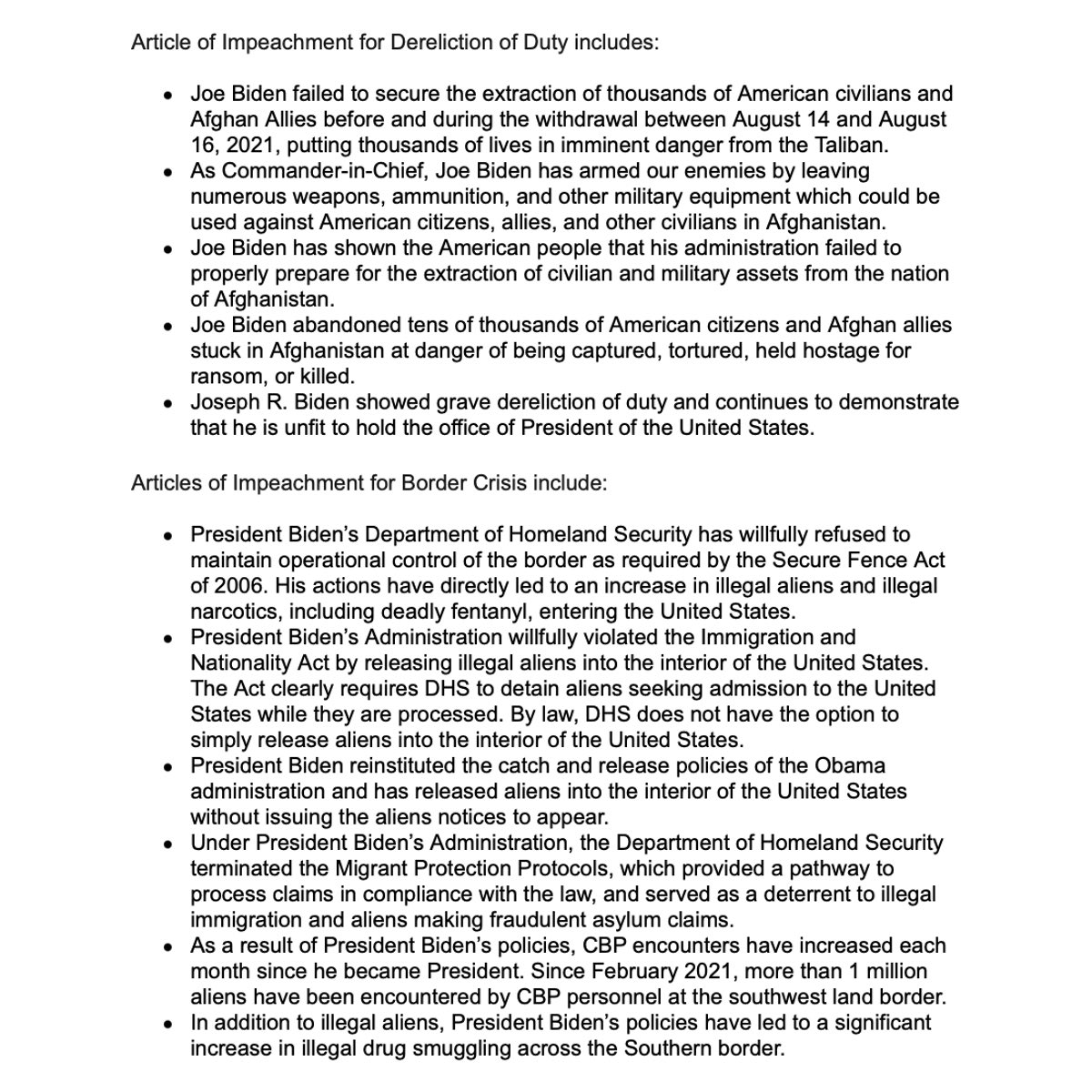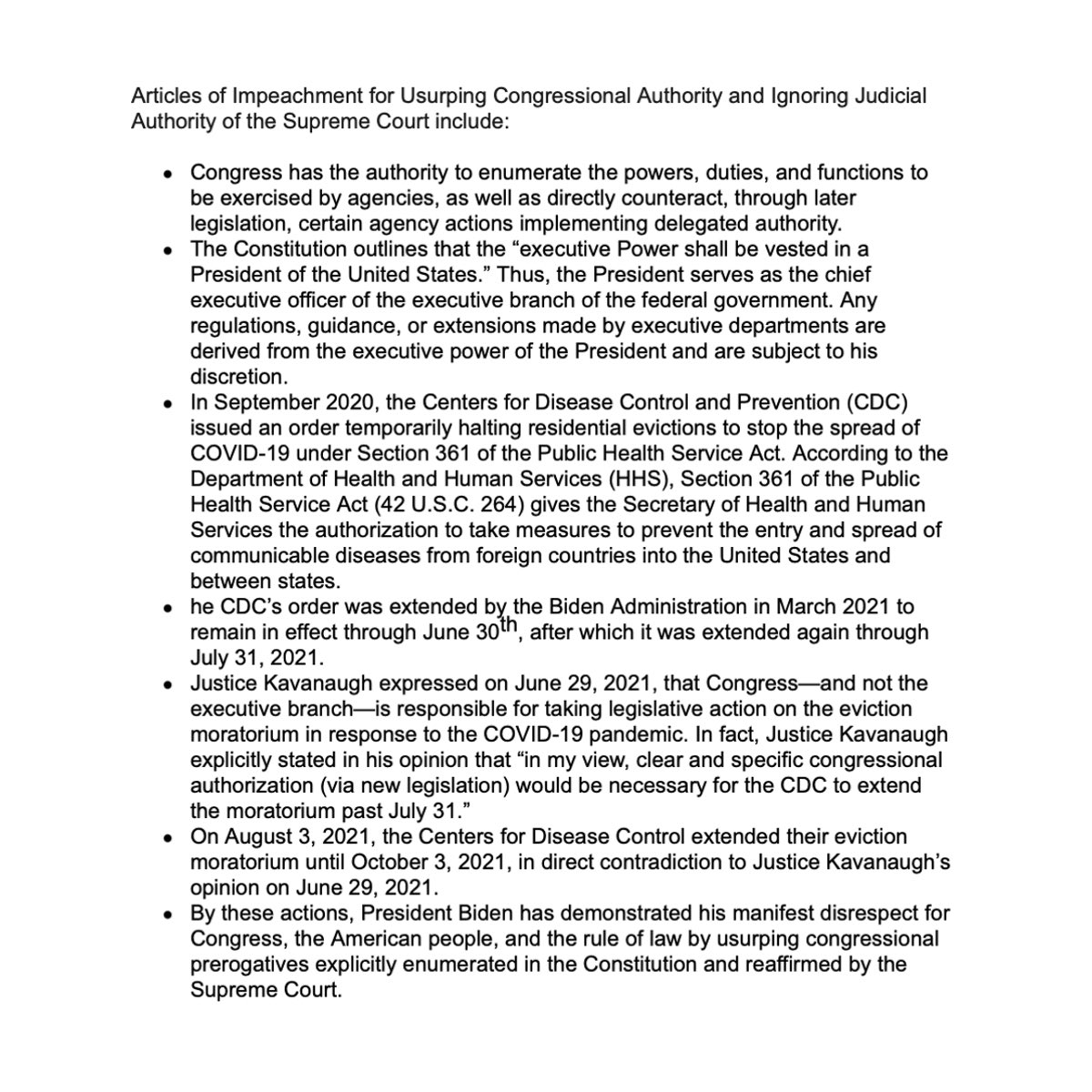 She got a standing ovation when she announced it to a crowd in Ohio:
Many Republican lawmakers have spoken out and called for Biden's resignation.
Obama's White House doctor Rep. Ronny Jackson (R-TX) said that Biden is not "cognitively prepared to be our president."