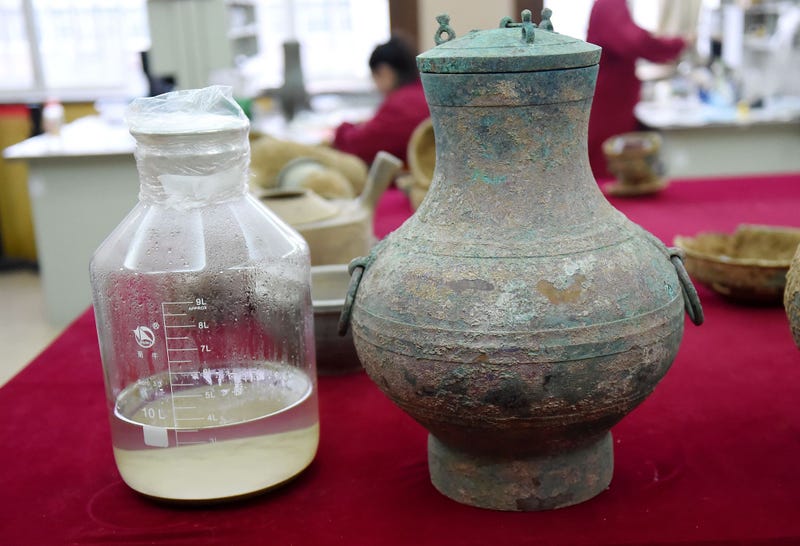 Source: George Dvorsky
A yellowish liquid found in a bronze pot dating back some 2,000 years is not wine, as Chinese archaeologists initially thought. It's actually an "elixir of immortality" concocted during ancient times.
The bronze pot was discovered last October by archaeologists working at the tomb of a noble family in the Henan Province of central China. The 210-square-meter site in the city of Luoyang dates back to the Western Han Dynasty (202 BCE to 8 CE) and, in addition to the pot, yielded the well-preserved remains of a nobleman, painted clay pots, materials made from jade and bronze, and a lamp in the shape of a wild goose.