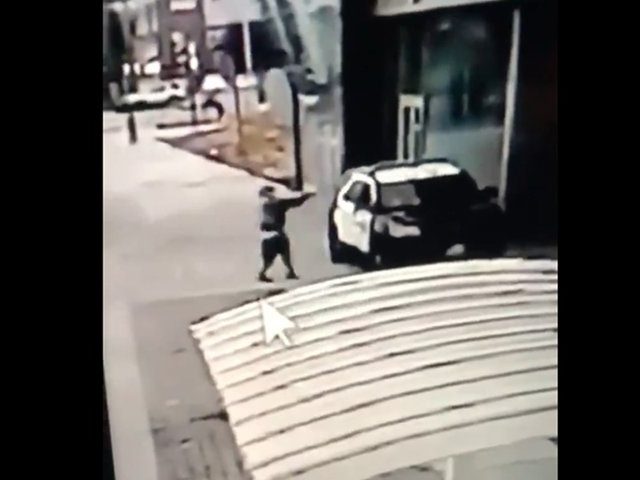 Source: SIMON KENT
Black Lives Matter (BLM) protesters allegedly blocked the entrance to an emergency room at a Los Angeles hospital early Sunday morning where two police officers were being treated for gunshot wounds after an "ambush", the sheriff's office has claimed.
The two deputies suffered multiple gunshot wounds in what appears to have been an unprovoked, close-range attack through the passenger window of their patrol car in Compton on Saturday night, as Breitbart News reported.
The 31-year-old female deputy and 24-year-old male deputy both underwent surgery Saturday evening, Sheriff Alex Villanueva said in a late-night news conference. Both graduated from the academy 14 months ago, he said.