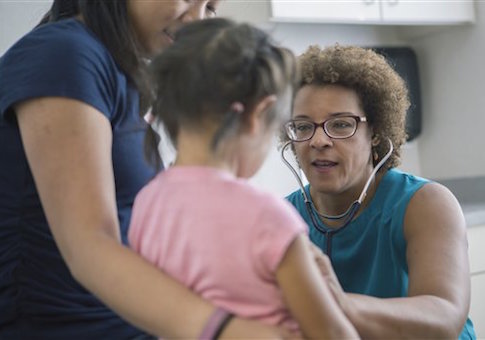 With premiums set to rise by double digits, further cutbacks in care likely
Half of Obamacare enrollees are skipping doctor visits to save money, according to a report from GfK, a market research group.
Only 33 percent of the general insured population is doing the same, according to the report.
"Even before the news broke that the cost of mid-range health insurance from the Affordable Care Act exchanges will rise about 25%, millions of Obamacare customers were already skipping doctor visits to save money," the study said. "With mid-level exchange premiums set to rise about 25%, more cutbacks in care seem likely."
Obamacare enrollees were asked what steps they had taken in the past year to lower their health care costs.
Thirty-six percent of Obamacare enrollees cut back on doctor visits even when they were sick, 22 percent skipped preventive care, 12 percent reduced lab testing, and 12 percent delayed surgery.
"Exchange users with lower incomes (below $25,000 a year) are turning to urgent care facilities and 'minute clinics' in huge numbers; 27% have done so in the past year, compared to just 12% of the overall [Affordable Care Act] customer population," the study says.
"Visiting one of these outlets is often appealing to people who may have not formed lasting relationships with providers, especially as costs can be substantially lower," the study said.
Roughly 24 percent of Obamacare enrollees said they shopped around to save on health care and switched to a lower-cost insurance plan. The report notes that these types of plans usually have higher deductibles and other trade-offs.
"As we approach another enrollment period for the ACA, it's important to understand why the exchanges are failing," said Brian Blase, a senior research fellow at the Mercatus Center. "The law made insurance way too unattractive for relatively young and healthy people who are largely choosing to pay the individual mandate tax penalty instead of purchasing coverage."
"Only those who receive giant subsidies are signing up for coverage in significant numbers, and many are gaming the new rules to enroll only when they need expensive medical services," he said. "This year's huge premium increases combined with much less choice of plans for Americans across the country demonstrate the law is wrecking the individual market for insurance and needs large scale revision."
The Department of Health and Human Services did not respond to requests for comment.