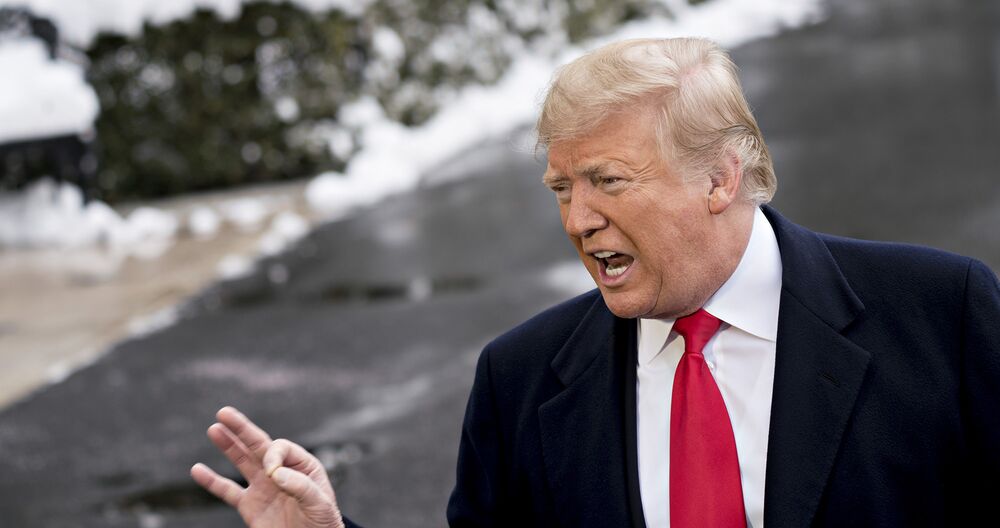 Source: Billy House
House Democrats are opening an investigation into what they say are abuses of power by President Donald Trump through his attacks on the courts, the Justice Department, the FBI and the media, according to a House official familiar with the plans.
Topics for the inquiry will include Trump's public humiliation of former Attorney General Jeff Sessions, his attacks on actions by the liberal Ninth Circuit Court and his abuse of reporters as "dishonest" and "enemies of the people," said the person, who asked for anonymity to discuss sensitive matters.
The Judiciary Committee led by Democrat Jerrold Nadler of New York will announce the probe in days, the official said. There are plans to hold public hearings with witnesses, but it's not immediately clear who will be summoned. A spokesman for Nadler said he had no immediate comment.
Bully Pulpit
Presidents have wide leeway to use their bully pulpit to attack foes and get their way. But the effort comes amid a broader push by Democrats now controlling the House to investigate actions of the president and his administration.
The official said there are questions about whether Trump, through some of his actions, is going too far and undermining the rule of law, a reference to established and defined limits on the arbitrary exercise of power.
Nadler is opening the investigation in part because his committee is responsible for defending the rule of law, said the official. Issues will include determining in what circumstances, if any, Congress should take steps to curb some of Trump's actions, and how that might be accomplished.
The planned public hearings and findings also will give Democrats their own platform to allege, explore and spotlight abuses of power.
Trump's attacks on the news media, singling them out for abuse and ridicule, potentially threatens freedom of the press, and also could serve to intimidate other journalists, the official said. The president regularly denounces "fake news" as "the enemy of the people" in tweets and at campaign-style rallies.
Trump also has been attacking the judiciary since before he was elected, including using racially tinged language during the 2016 presidential campaign in attacking a federal judge who ruled against him. Since taking office, Trump has blasted court rulings, particularly by the Ninth Circuit Court of Appeals, which has been at the center of several White House defeats tied to lawsuits seeking to block Trump executive orders.
The committee will study whether such actions either reflect or blur the Constitution's separation of powers, said the official.