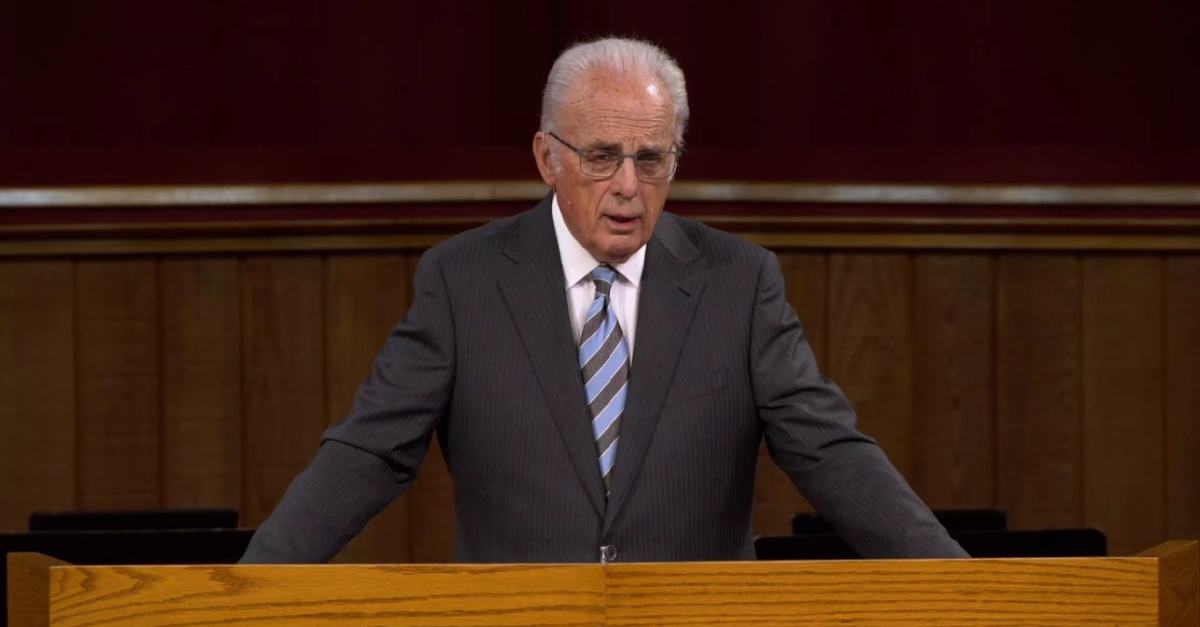 Source: Michael Foust | ChristianHeadlines.com Contributor
Los Angeles County health officials are asking a state judge to hold Grace Community Church and Pastor John MacArthur in contempt for holding indoor services after a court prohibited them from doing so.
Los Angeles Superior Court Judge Mitchell L. Beckloff issued an injunction Sept. 10 that upheld the county's ban on indoor worship and prevented the church from meeting, but three days later Grace Community defied the order and met anyway.
The county's health officials want Beckloff to hold the church and its pastor in contempt of court, the Los Angeles Daily News reported. Each could face a $3,000 fine for a total of $6,000. The county says around 3,000 people attended the indoor service. It also says the church had an outdoor service on Sept. 13 without masks being required and without social distancing.
Beckloff on Thursday said he will decide at a later date whether to hold the church in contempt. The next hearing is scheduled for Nov. 13, the Daily News said.
Grace Community says it has a constitutional right to worship indoors.
In his Sept 10 injunction, Beckloff said the county's restrictions on indoor church services is necessary for public health.
"The court finds the balance of harms tips in favor of the County," Beckloff wrote. "The potential consequences of community spread of COVID-19 and concomitant risk of death to members of the community – associated and unassociated with the Church – outweighs the harm that flows from the restriction on indoor worship caused by the County Health Order."
Although Beckloff has said the church can legally worship outdoors, MacArthur has said the restrictions on outdoor worship would limit attendance to 350 to 400 people in a tent and force the church to shut down. The church typically has several thousand attendees on a Sunday.
"Obviously this is not constitutional," MacArthur said Sept 13. "But more importantly, it goes against the will of the Lord of the church. He calls us to gather."