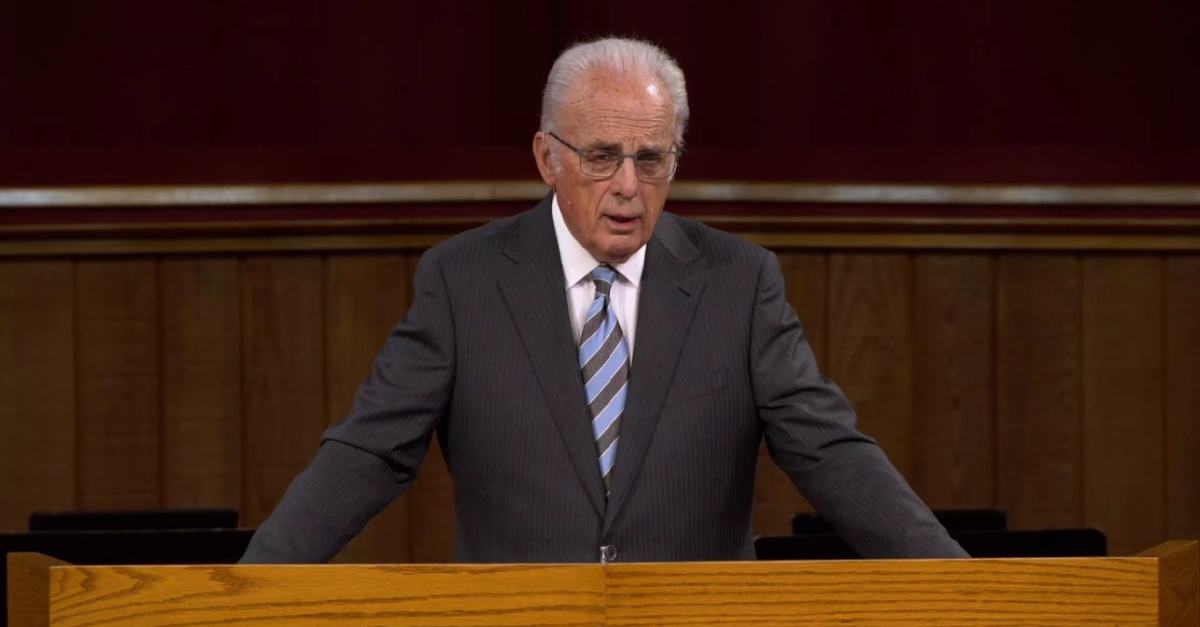 Source: Michael Foust | ChristianHeadlines.com Contributor 
California pastor John MacArthur said this week he's willing to go to jail for holding indoor services in defiance of coronavirus health restrictions and that, if arrested, he'll preach the gospel there, too.
A judge last week upheld Los Angeles County health restrictions and issued an injunction prohibiting indoor worship at MacArthur's congregation, Grace Community Church. On Sunday, the church held indoor services in defiance of the order.
Although churches in California are allowed to hold outdoor services, MacArthur said Sunday the restrictions on outdoor worship would limit attendance to 350 to 400 people. The church has several thousands members.
"We received a letter with the threat that we could be fined or I could go to jail for a maximum of six months," MacArthur said on Fox News' The Ingraham Angle. "… My biblical hero, apart from the Lord Jesus Christ, is the Apostle Paul. And when he went into a town, he didn't ask what the hotel was like – he asked what the jail was like because he knew that's where he was going to spend his time. So I don't mind being a little apostolic. If they want to tuck me into jail, I'm open for a jail ministry. I've done a lot of other ministries and haven't had the opportunity to do that one, so bring it on."
The church, MacArthur said, is desperately needed in today's fear-filled world.
"The church preaches the gospel of Jesus Christ – that Jesus died and rose again, is the only source of eternal salvation. … The church doesn't exist to make sure it navigates around politicians' whims. The church exists in the world to preach the saving gospel of Christ. We're not concerned about the flu – we're concerned about eternity, eternal life, salvation. And the more dire circumstances become in the world around us, the more critical, the more essential, the church becomes, and the more important the gospel becomes."
People are "flooding" the church each Sunday "to hear the message of forgiveness and salvation at a time when fear is being propagated on every street," he said.
MacArthur also said he has the support of the U.S. Constitution and President Trump, who previously phoned him to offer encouragement.
"I am so thankful that President Trump has told me personally that he supports the church as essential and the churches need to stay open," MacArthur said. "So with the Constitution on our side and the president's backing, we're open."