Posted BY: | NwoReport
A day after Ukraine's much-heralded counter-offensive appears to have failed, almost before it had even begun, a major dam in the Russian-occupied region of Kherson is suddenly bombed, prompting mass evacuations as floods spread across the region.
Russian terrorists. The destruction of the Kakhovka hydroelectric power plant dam only confirms for the whole world that they must be expelled from every corner of Ukrainian land. Not a single meter should be left to them, because they use every meter for terror. It's only… pic.twitter.com/ErBog1gRhH

— Володимир Зеленський (@ZelenskyyUa) June 6, 2023
As we detailed earlier, both sides accuse each other of the attack that puts tens of thousands of homes at risk and might even threaten the safety of Europe's largest nuclear power plant.
However, as Raul Ilargi Meijer writes, twice last year (here and here), Ukrainian officials discussed Kyiv's plans to blow up the dam.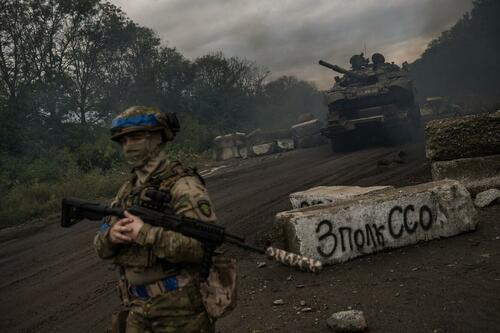 Andrew Korybko lays out the real narrative here:
The partial destruction of the Kakhovka Dam on early Tuesday morning saw Kiev and Moscow exchange accusations about who's to blame, but a report from the Washington Post (WaPo) in late December extends credence to the Kremlin's version of events.
Titled "Inside the Ukrainian Counteroffensive that Shocked Putin and Reshaped the War", its journalists quoted the former commander of November's Kherson Counteroffensive Major General Andrey Kovalchuk who shockingly admitted to planning this war crime:
"Kovalchuk considered flooding the river. The Ukrainians, he said, even conducted a test strike with a HIMARS launcher on one of the floodgates at the Nova Kakhovka dam, making three holes in the metal to see if the Dnieper's water could be raised enough to stymie Russian crossings but not flood nearby villages. The test was a success, Kovalchuk said, but the step remained a last resort. He held off."
[ZH: This clip purports to show the "test" firing last year described by WaPo]