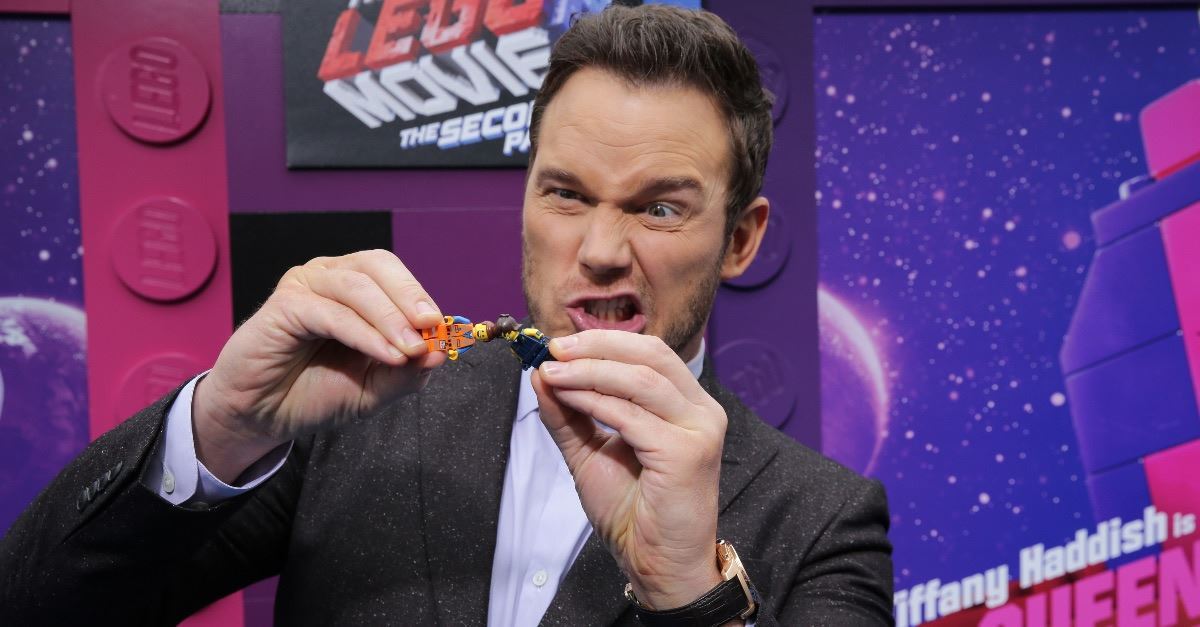 Source: Kayla Koslosky | ChristianHeadlines.com Editor
Actor and outspoken Christian Chris Pratt had to chance to spread joy to child cancer patients this week, but what he found is that they filled his heart, too.
According to CBN News, the Lego Movie 2 star headed to the Ronald McDonald House in New York to spend some time with kids who are fighting the long hard battle against cancer.
One moment in his visit that stood out was when Pratt had the chance to visit a young girl named Paige who has limited human interaction due to a dangerously compromised immune system.
Ronald McDonald House New York thanked the Gradians of the Galaxy actor for coming by in an Instagram post. The organization shared a photo on Wednesday of Pratt with his hand on Paige's shoulder and captioned it, "Today, Chris Pratt made a special visit to the House. He spent time hanging with families and even made a special visit to Paige. Because of her weakened immune system, Paige must stay in a post-transplant suite where she has limited contact outside of her room."
They added, "Thank you to @prattprattpratt and #mdcproductions for bringing this unforgettable experience to Paige and all the families staying at the House. #keepingfamiliesclose"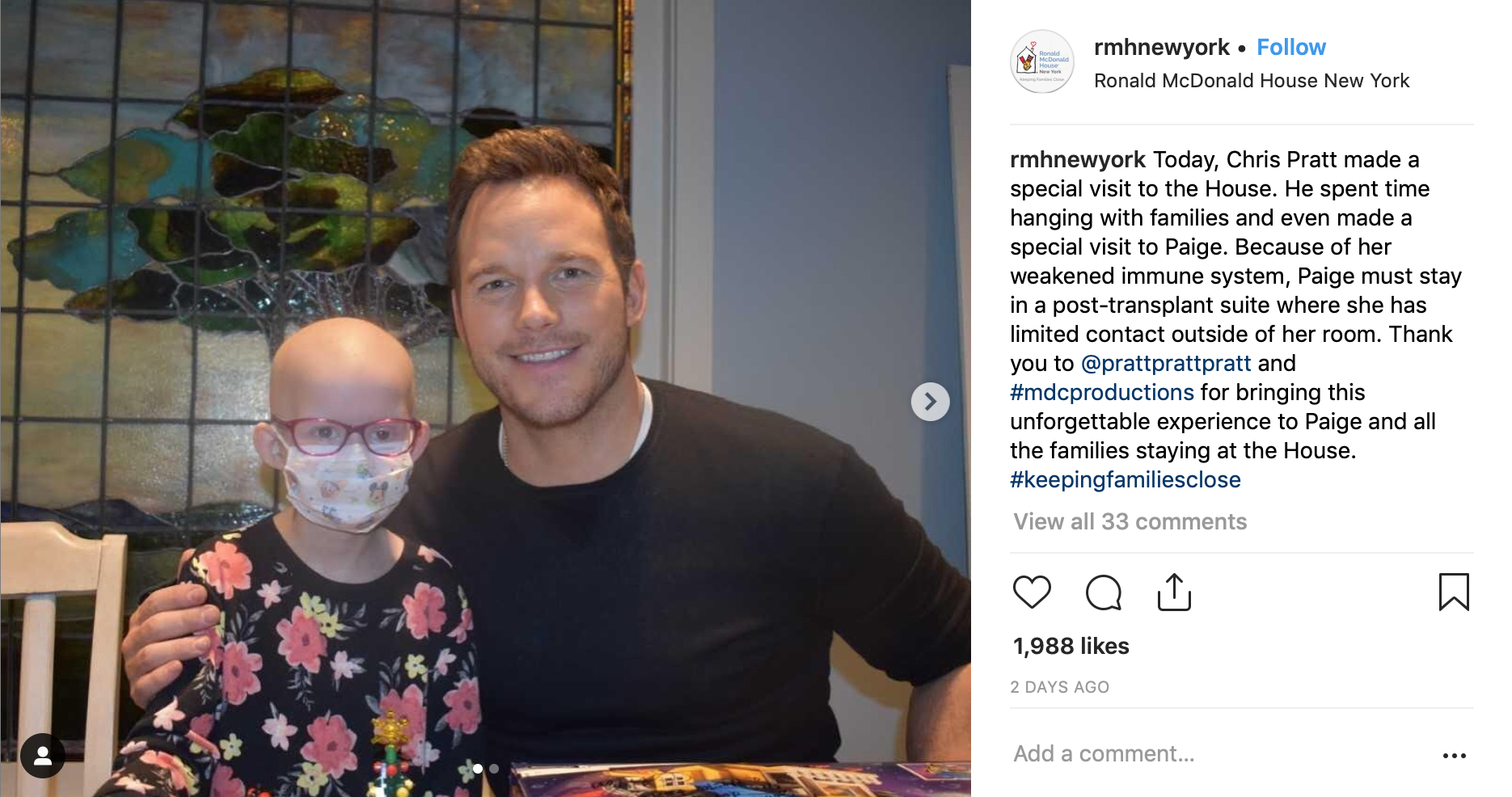 Pratt also shared his gratitude for the experience on Instagram. The movie star posted a collage of five photos, each featuring him spending time with a different kid. One photo shows Pratt sitting with Paige as the two played with Legos together, another shows Pratt kissing a baby, and yet another shows Pratt looking at what appears to be a drawing or a card done by one of the kids.
Pratt captioned the photo emphasizing how much joy the experience had brought to him. He wrote, "Hug your babies. I had the chance to meet some awesome kids today. I am so blessed." He continued, "Thank you to @rmhnewyork for the extraordinary work you do with children. Thanks for giving me the opportunity to share in their light. My heart is full."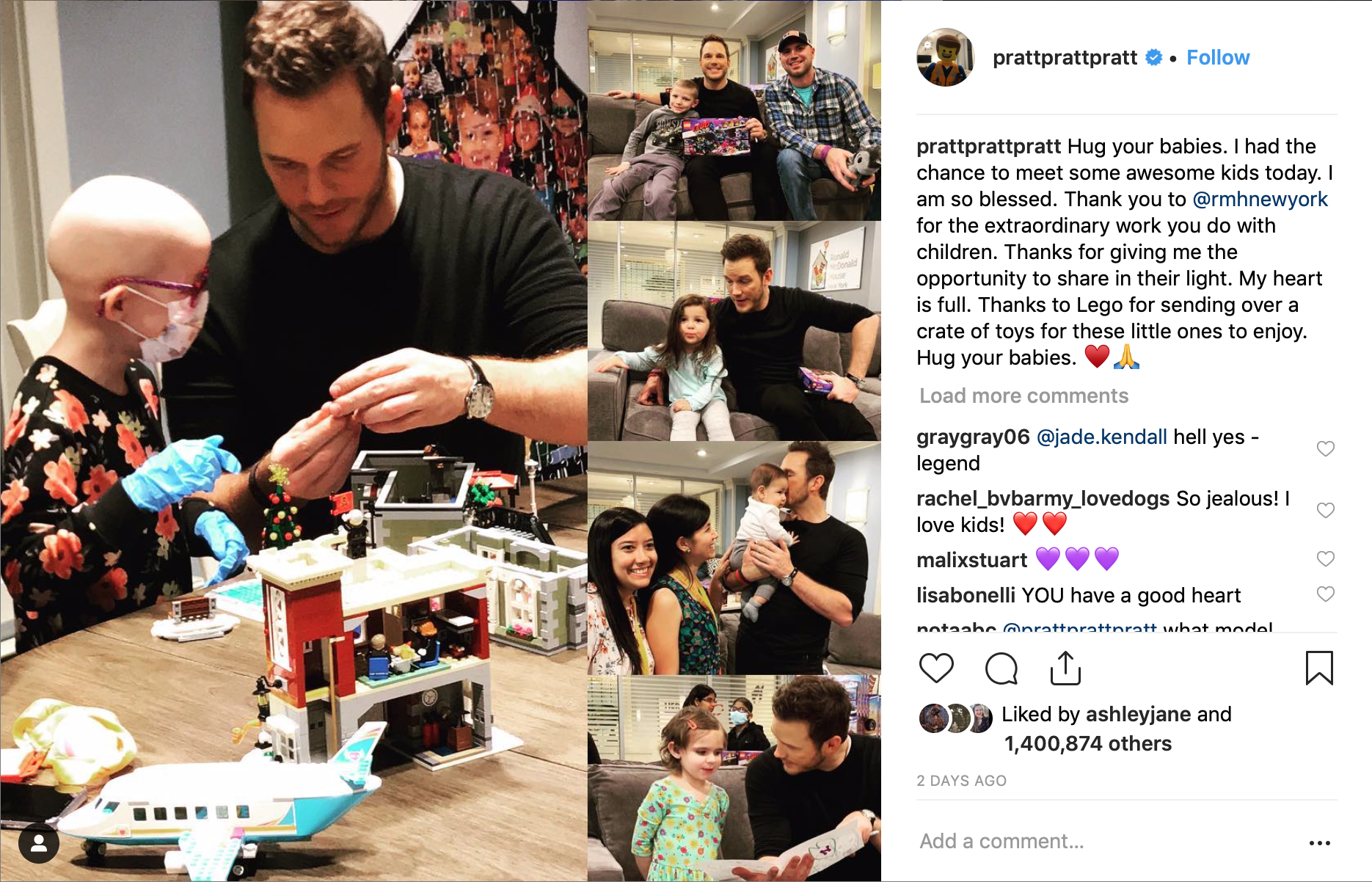 Pratt also thank Lego for sending over a box of toys for the kids to have.
In a second post, Pratt thanked some of the kids for his "new bracelets" and shared a bible verse to encapsulate the experience. He wrote, "Bye bye New York! Made a bunch of friends today. Thanks to Nori, Emmalyn, Caleb, Eli and McKenna for my new bracelets. And to all the other kids who made drawings and cards, thank you as well. Love you!
2 Corinthians 9:8 And God is able to bless you abundantly, so that in all things at all times, having all that you need, you will abound in every good work."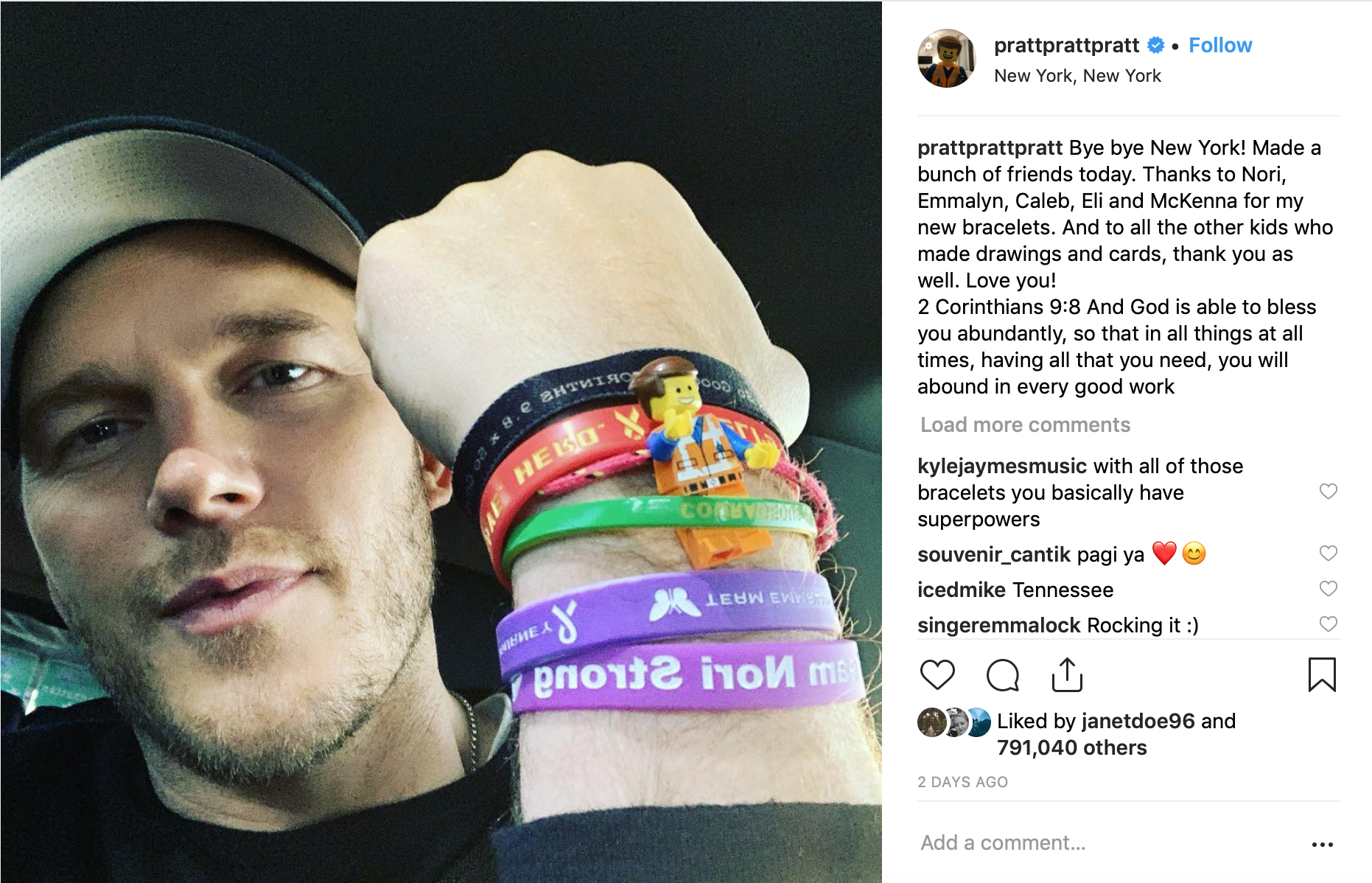 Pratt is preparing for the release of his newest movie the Lego Movie 2 which comes out on February 8.