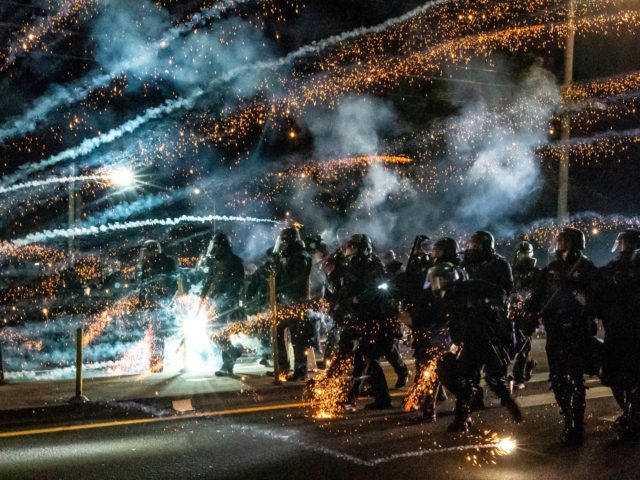 Source: SIMON KENT
Multiple fire bombs, mortars, rocks, and other objects rained down on law enforcement officers during Saturday night's street riot in Portland, Oregon, according to police.
As Breitbart News reported, the rioting started just after 9 PM and quickly descended into violent chaos. Fifty rioters were arrested in the hours that followed.
At one stage a firebomb thrown by rioters at police set a "protester" on fire.
Video taken at the scene and retweeted by the police showed fire erupting in the middle of a street, as a man caught in the flames attempted to run out of the way. He emerged with his legs ablaze, as rioters attempted to help him.