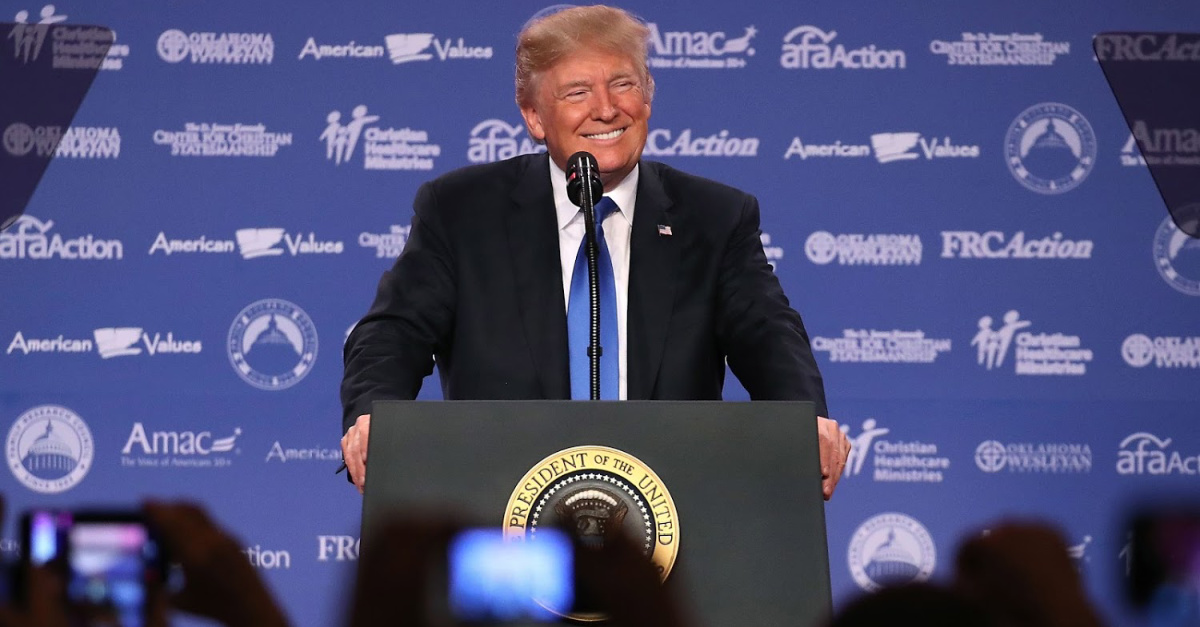 Source: John Paluska | ChristianHeadlines.com Contributor 
President Trump has just been nominated for a Nobel Peace Prize by Norwegian Parliament-member Christian Tybring-Gjedde. The reason? President Trump brokered a historic peace agreement between the United Arab Emirates and Israel.
According to Tybring-Gjedde, "As it is expected other Middle Eastern countries will follow in the footsteps of the UAE, this agreement could be a game-changer that will turn the Middle East into a region of cooperation and prosperity," he wrote in his nomination.
Tybring-Gjedde also told the Associated Press that "No matter how Trump acts at home and what he says at press conferences, he has absolutely a chance at getting the Nobel Peace Prize."
The historic United Arab Emirates-Israel peace deal is the first step toward complete peace between the three countries, and they have all promised to have a "full normalization of relations."
In a statement released by President Trump, Benjamin Netanyahu, and Mohammed Bin Zayed, they said the agreement will "chart a new path that will unlock the great potential in the region." Delegates will be meeting to sign agreements brokering deals on mutual tourism, investment, healthcare, embassies, and other aspects.
The statement reads in part:
As a result of this diplomatic breakthrough and at the request of President Trump with the support of the United Arab Emirates, Israel will suspend declaring sovereignty over areas outlined in the President's Vision for Peace and focus its efforts now on expanding ties with other countries in the Arab and Muslim world. The United States, Israel and the United Arab Emirates are confident that additional diplomatic breakthroughs with other nations are possible, and will work together to achieve this goal.
The United Arab Emirates and Israel will immediately expand and accelerate cooperation regarding the treatment of and the development of a vaccine for the coronavirus. Working together, these efforts will help save Muslim, Jewish, and Christian lives throughout the region.
The Nobel Peace Prize nomination is for the 2021 Nobel Prize. The Nobel Prize is given out each year to people whom a committee in Sweden determines made the biggest stride toward peace for that year. Only four Presidents, and one Vice President, have received a Nobel Peace Prize: Theodore Roosevelt in 1906, Woodrow Wilson in 1920, Jimmy Carter in 2002, Al Gore in 2007, and Barack Obama in 2009.
So, if he receives it, President Trump will be joining a small group of past Presidents to receive the prestigious award.