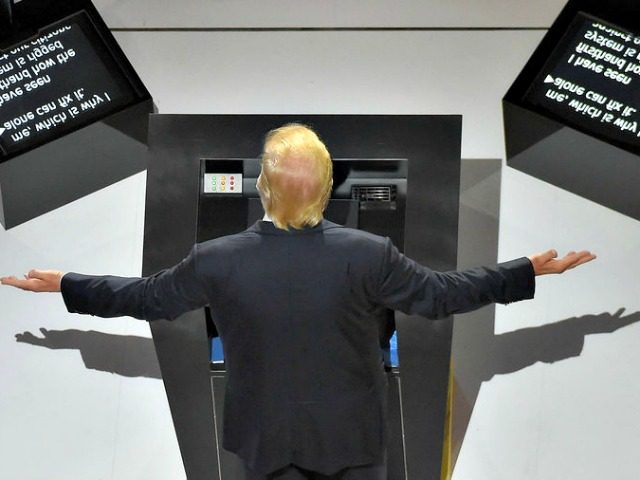 Donald Trump railed against the rigged and corrupt political system propping up his opponent in a mega-rally Saturday night in Cleveland, Ohio.
"There is the issue of voter fraud," Trump said, citing Pew statistics showing 1.8 million dead people registered to vote. "Folks, it's a rigged system and it's a rigged election, believe me."
"They woke up from the dead and went and voted," Trump said.
"It is also rigged by the media," Trump stated.
When Trump mentioned the media, a long, soaring boo emerged from the crowd as reporters tried to remain stoic in defiance of the crowd.
"It's all rigged, but on November 8th we're going to show them and we're going to beat the system. And we will end the corruption in Washington," Trump said.
"She is the most corrupt person ever to seek the presidency of the United States. Her career embodies everything the American people loathe," Trump said of Clinton.
"She smears police officers as essentially racist, and she smears all of you as deplorable and irredeemable," Trump said. "By the way, how badly did we beat her in the debate? That wasn't a close one."
Trump asked the crowd if anyone has ever destroyed their phone with a hammer. One man raised his hand.
"Sir, what business are you in? I don't want to know!," Trump laughed.