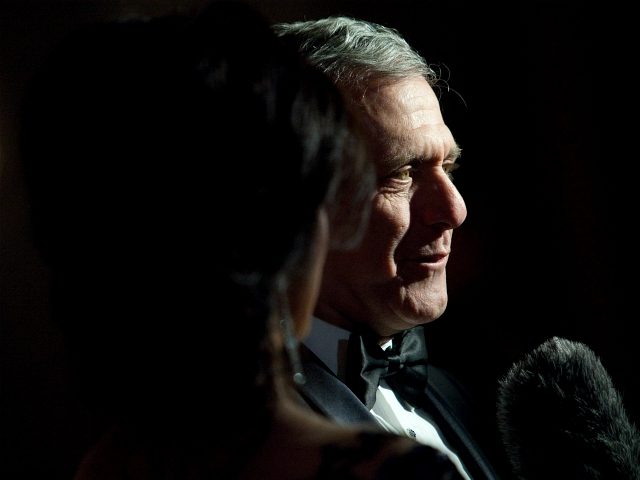 CBS Chief Executive Officer Les Moonves has been accused of engaging in sexual misconduct with at least six women dating back two decades, according to a bombshell report by Ronan Farrow published Friday.
Moonves is accused of sexually harassing six women who had "professional dealings with him," between the 1980s and "the late aughts."
Farrow writes:
Four described forcible touching or kissing during business meetings, in what they said appeared to be a practiced routine. Two told me that Moonves physically intimidated them or threatened to derail their careers. All said that he became cold or hostile after they rejected his advances, and that they believed their careers suffered as a result. "What happened to me was a sexual assault, and then I was fired for not participating," the actress and writer Illeana Douglas told me. All the women said they still feared that speaking out would lead to retaliation from Moonves, who is known in the industry for his ability to make or break careers. "He has gotten away with it for decades," the writer Janet Jones, who alleges that she had to shove Moonves off her after he forcibly kissed her at a work meeting, told me. "And it's just not O.K."

…

Two other women described Moonves forcibly touching or kissing them during business meetings. The producer Christine Peters was an industry veteran when she first encountered Moonves, in the early aughts. She had worked as a story analyst for the company behind "Rain Man" and "Gorillas in the Mist" before becoming a production head for Robert Evans, who had produced "The Godfather" and "Chinatown."

…

A prominent actress who played a police officer on a long-running CBS program, who was too frightened of reprisals to use her name, said that she also attended a business meeting with Moonves that ended in unwanted advances. The actress had known Moonves for years. In the late eighties, at the height of her show's popularity, Moonves, who was then at a production company called Lorimar, requested a lunch meeting at a restaurant. There, Moonves told the actress that he had long had a crush on her but had not said anything to her because she had been in a relationship with a mutual friend. She declined his advance but thanked him for lunch. "It wasn't offensive," she recalled.
Dinah Kirgo, a writer for "The Tracy Ullman Show," alleges talks with Moonves in the 1980s about a television deal fell through after she rebuffed a dinner invitation from the executive. "He said, 'That was a great meeting, now we have to go out to dinner,'" Kirgo told the New Yorker. When the Kirgo suggested bringing her sister along, Moonves decline the offer. "He said, 'No, just you and me.' He said, 'You're very expensive, and I need to know you're worth it,'" she said.  "I was sort of in shock and I said, 'Well, Leslie, I don't think your wife would appreciate us having that kind of dinner.'" Moonves claims to have no recollection of the incident, CBS told Farrow.
In response to the bombshell allegations, Moonves acknowledged in a statement that he made women feel uncomfortable. "Throughout my time at CBS, we have promoted a culture of respect and opportunity for all employees, and have consistently found success elevating women to top executive positions across our company."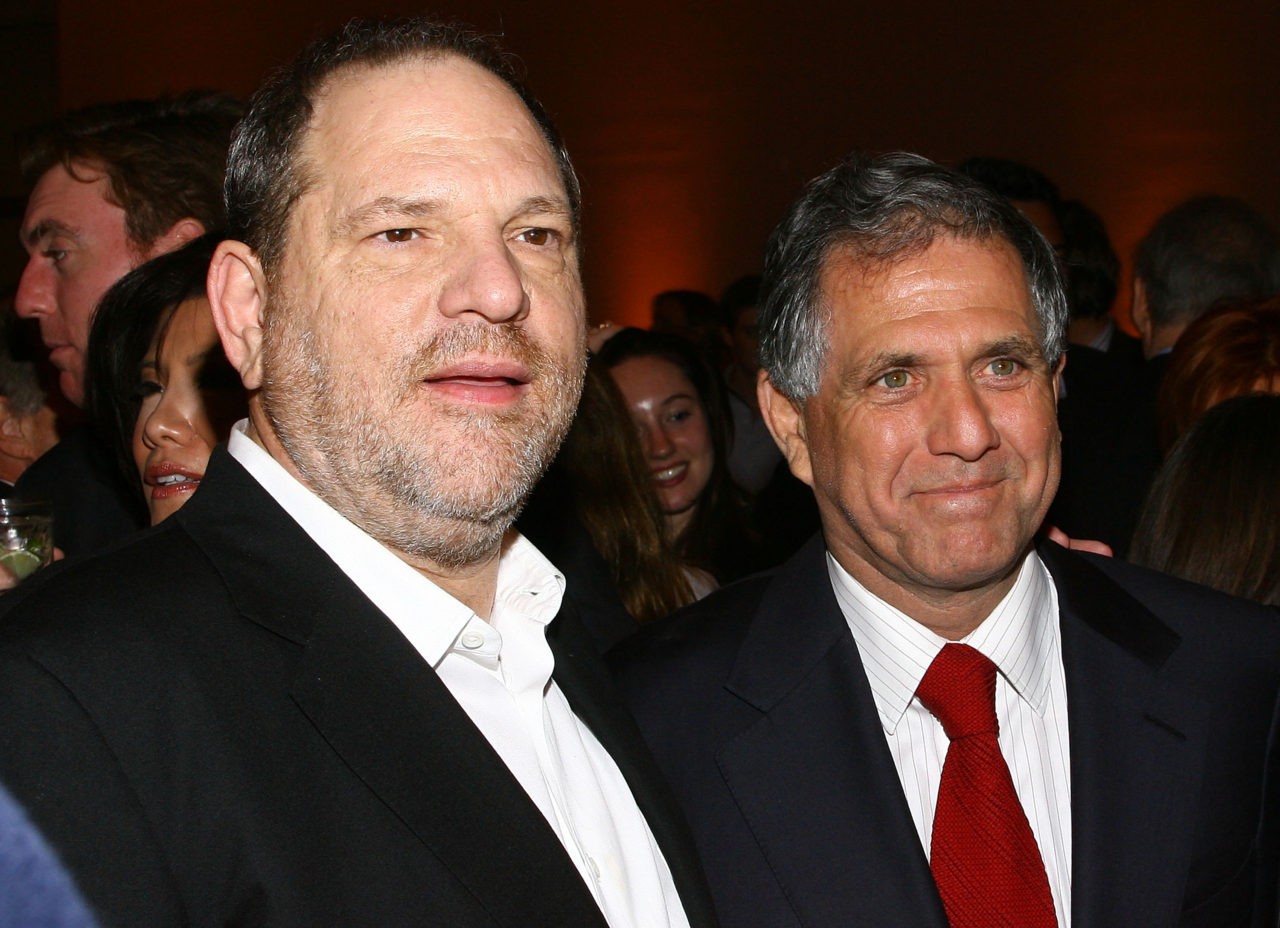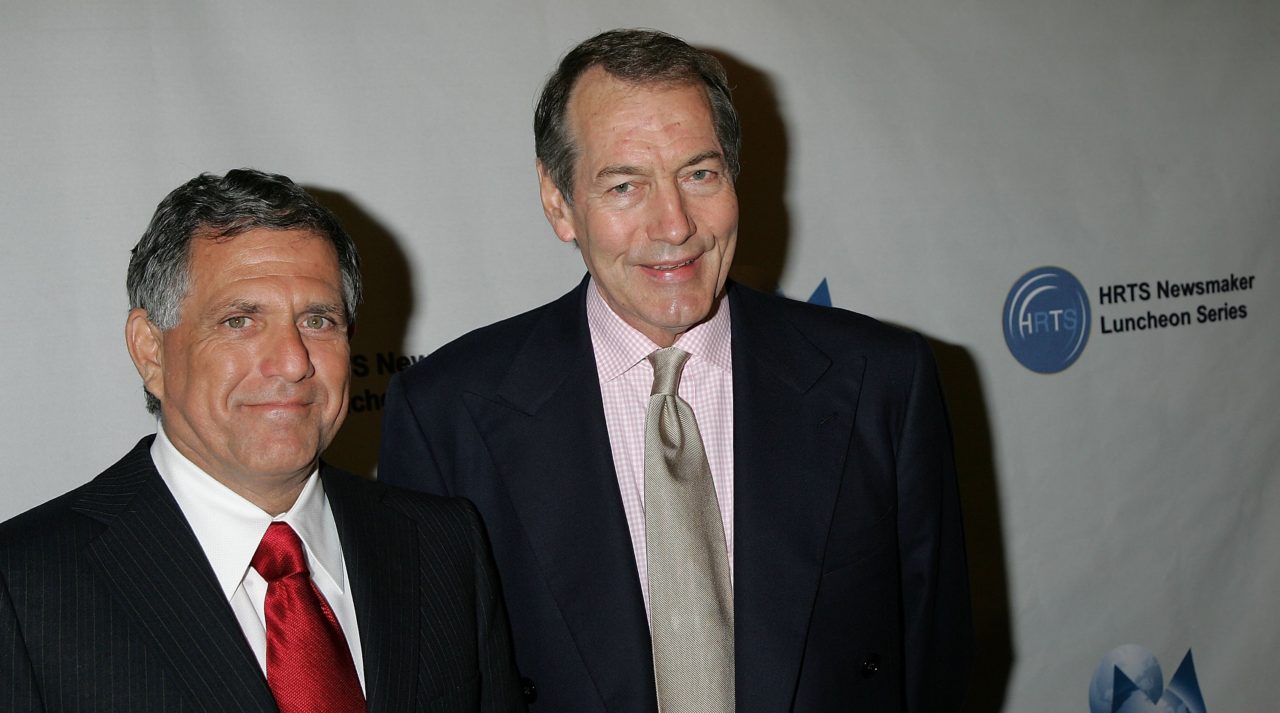 "I recognize that there were times decades ago when I may have made some women uncomfortable by making advances," Moonves said. "Those were mistakes, and I regret them immensely. But I always understood and respected—and abided by the principle—that 'no' means 'no,' and I have never misused my position to harm or hinder anyone's career. This is a time when we all are appropriately focused on how we help improve our society, and we at CBS are committed to being part of the solution."
CBS says independent members of its board of directors are investigating personal misconduct claims after reports that the company's chief executive, Les Moonves, is the subject of the New Yorker story detailing sexual misconduct allegations. The media company says it takes all allegations of personal misconduct seriously. It says the independent directors are "investigating claims that violate the company's clear policies in that regard."
CBS did not name Moonves but said it issued the statement Friday in response to the upcoming New Yorker article.
Below is the full statement:
"All allegations of personal misconduct are to be taken seriously. The Independent Directors of CBS have committed to investigating claims that violate the Company's clear policies in that regard. Upon the conclusion of that investigation, which involves recently reported allegations that go back several decades, the Board will promptly review the findings and take appropriate action. The timing of this report comes in the midst of the Company's very public legal dispute. While that litigation process continues, the CBS management team has the full support of the independent board members. Along with that team, we will continue to focus on creating value for our shareowners."
Shares in CBS tumbled when the reports of the misconduct allegations began to circulate around noon Friday, as investors worried that Moonves might be forced to step down. They closed down 6 percent, the company's worst one-day loss in more than six years. Forbes estimates Moonves' net worth at $700 million and calls him one of the highest paid CEOs in the United States. At CBS, he has launched popular prime-time television shows such as Everybody Loves Raymond, Survivor, and CSI: Crime Scene Investigation.
Moonves is the latest subject of Ronan Farrow, who won a Pulitzer Prize with the New York Times earlier this year for his reporting on disgraced Hollywood mogul Harvey Weinstein, which galvanized the #MeToo reckoning over pervasive sexual harassment in showbiz and other industries.
The Associated Press and Agence France-Presse contributed to this report.