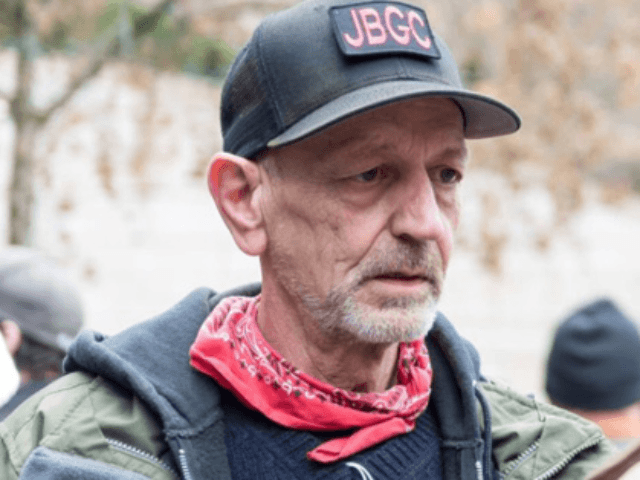 Source: Kristina Wong
Tacoma Police Department said in an update late Thursday that the 69-year-old man who tried to firebomb an immigration detention center on Saturday claimed association with Antifa, a violent far-left "anti-fascist" movement, and was once a member of a self-proclaimed anti-fascist gun club.
Tacoma Police Department Public Information Officer Loretta Cool said in an update emailed to reporters:
Subsequent investigation into the events leading up to the shooting and possible motivations for suspect Willem Van Spronsen have been discovered. Detectives have learned that the suspect claimed association with Antifa. Willem Van Spronsen was a known anarchist as well and was once a member of the Puget Sound John Brown Gun Club, a self-proclaimed anti-fascist organization.
It is the first time the Tacoma Police Department, which is leading the investigation into Van Spronsen in cooperation with the FBI, has acknowledged a link between Willem Van Spronsen and Antifa.
It is also the first time the police department is acknowledging his membership in the Puget Sound John Brown Gun Club, which was featured on CNN's United Shades of America in a May 5th episode. Van Spronsen was featured throughout the episode, in which the host praised the club's members.
Cool also acknowledged for the first time that Van Spronsen left behind a "manifesto."
"Detectives are still reviewing a 'manifesto' letter authored by Willem Van Spronsen which was widely distributed by him prior to his death. The Tacoma Police Department was not made aware of the letter prior to the investigation of the incident," she said.
Local TV station KIRO-TV published what it said was Van Spronsen's manifesto on their website, which showed he used the term "concentration camps" when referring to immigration detention facilities, echoing Rep. Alexandria Ocasio-Cortez (D-NY)'s use of the term.
The manifesto said:
There's wrong and there's right. it's time to take action against the forces of evil. evil says one life is worth less than another. evil says the flow of commerce is our purpose here. evil says concentration camps for folks deemed lesser are necessary. The handmaid of evil says the concentration camps should be more humane.
It also stated, "I am antifa, i stand with comrades around the world who act from the love of life in every permutation."
Ocasio-Cortez this week did not respond to a Rebel News reporter asking if she would condemn Van Spronsen's attack or Antifa: