Posted BY: ZeroHedge
Is the Twitter deal dead? Musk seemed to suggest it was, unless he can buy the company for a lower price in light of 'bot-gate' which erupted over the weekend (see below).
Speaking at the "All In" summit, Musk said that a viable deal for Twitter is "not out of the question," but at a lower price.
He also challenged the truth and accuracy of Twitter's public filings.
Twitter's choice: admit Musk is right and it has a huge fake userbase, opening up existing management to countless shareholder lawsuits, or kill the deal and be sued for record shareholder value destruction.

— zerohedge (@zerohedge) May 16, 2022
Speaking virtually at the "All In" summit tech conference, Musk speculated that at minimum, Twitter is '20% bots,' before asking rhetorically whether it was potentially 80-90% bots.
He added that there's 'no way' to know the actual number of bots on the platform.
Later, Musk suggested that while he's historically voted for Democrats, he may vote Republican in the next election. According to the Tesla CEO, the Democratic party is 'overly controlled' by unions.
* * *
The fate of Elon Musk's Twitter deal – or at least the price he'll end up paying – may hinge on just how many 'spam' accounts are active on the social media platform.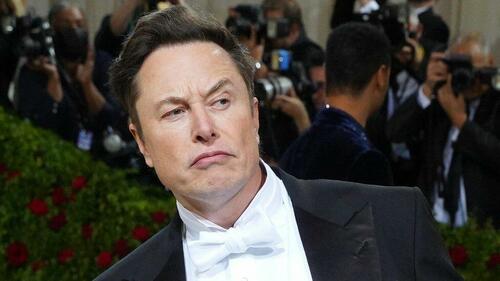 The controversy began on Friday after Musk tweeted a Reuters article in which Twitter estimated that fake accounts comprise less than 5% of users, to which Musk said "Twitter deal temporarily on hold pending details supporting calculation that spam/fake accounts do indeed represent less than 5% of users," then added "Still committed to acquisition."