Posted BY: ET
Federal officials confirmed that a vaccine for the monkeypox virus is now being offered to health care workers who have been exposed, according to a White House official.
"I'm happy to report, even with the first case in Boston at Massachusetts General Hospital, our colleagues across the government have been able to get vaccines to that hospital. And just yesterday they've already started offering the vaccines to health care workers who have been exposed," Dr. Raj Panjabi, who leads the White House's monkeypox response, told CNN this week.
Monkeypox has been detected in several states, including New York and Massachusetts, in recent days. The World Health Organization (WHO) said officials are investigating 237 cases suspected and confirmed cases in 19 countries outside of Africa, where the virus is endemic. It's not clear if there have been any deaths associated with the outbreak.
"The first part is to identify those who are infected and to isolate them and make sure that they get the care they need," Panjabi added. "The second part is to ensure we vaccinate those who've been exposed to the infected individuals. If we do that again and again—and that's our approach at the White House and across the government—then we have a better chance of ending this outbreak."
Health officials do not expect the outbreak to morph into a pandemic like COVID-19 as the virus does not spread as easily as the CCP (Chinese Communist Party) virus. Monkeypox, a relative of smallpox, is a considered mild viral infection that is endemic in west and central Africa.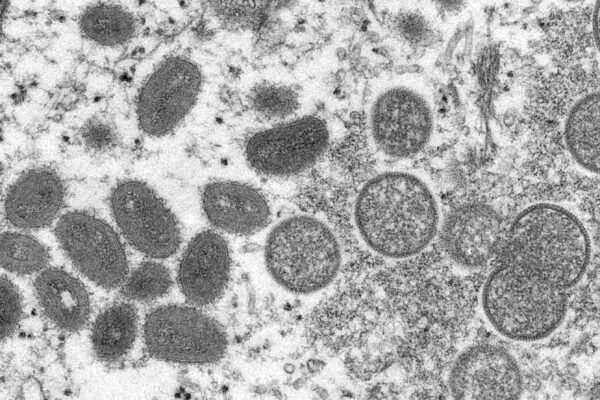 Meanwhile, WHO and CDC officials this week said that monkeypox is being primarily spread via sexual contact, while suggesting that homosexual males are the primary vector for the virus.
The U.S. Centers for Disease Control and Prevention's (CDC) website says that the Jynneos-made smallpox vaccine is also effective against monkeypox.
"Because monkeypox virus is closely related to the virus that causes smallpox, the smallpox vaccine can protect people from getting monkeypox," the agency's website says. "Smallpox and monkeypox vaccines are effective at protecting people against monkeypox when given before exposure to monkeypox. Experts also believe that vaccination after a monkeypox exposure may help prevent the disease or make it less severe."
Jennifer McQuiston, the CDC's deputy director, told news outlets earlier this week that the United States has a stockpile of "100 million" smallpox vaccines if it is needed.
"I just don't think it rises to the level of the kind of concern that existed with COVID-19, and the smallpox vaccine works for it," President Joe Biden told reporters in Tokyo on Monday when asked if the United States would employ a mandatory quarantine for the virus. Belgium, which reportedly hosted an event that spread monkeypox, said last week that it would require anyone infected to isolate for 21 days after several cases were confirmed in the European nation.