Source: Jacob Palmier
Another bombshell from VoterGA.
According to a new press release, Voter GA says they have obtained new evidence of voter fraud in Georgia.
They say this is even worse than what they found in Fulton County.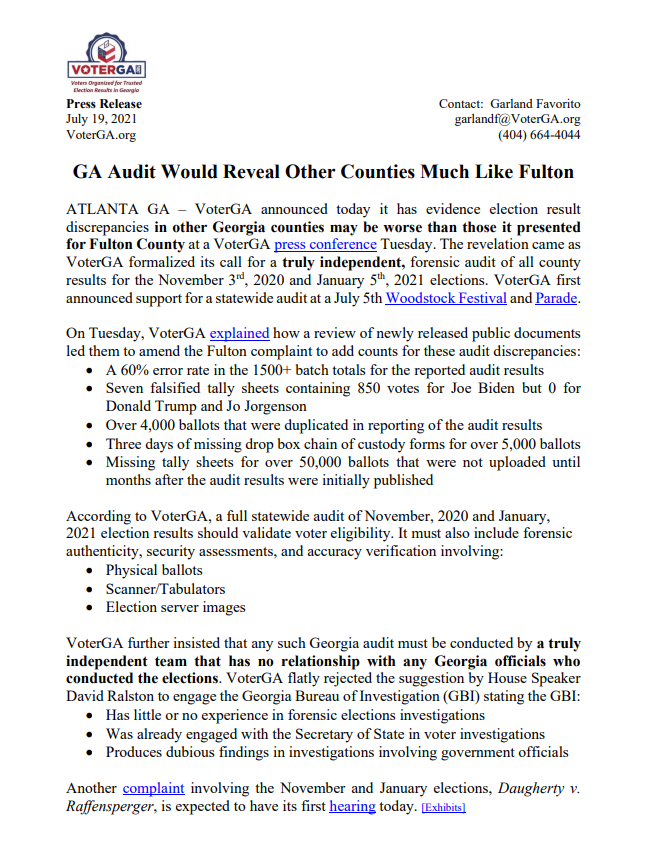 OUR PRIOR ARTICLE ON THIS:
Tucker Carlson just did a bombshell segement on his show.
Tucker did a segment on Fulton County Georgia and the fraud that took place there.
Tucker cited the recent findings by Voter GA as proof that fraud took place and that audits are needed.
(This is breaking we will update this as we get more video)
WATCH:
Rumble just went down so here is the video until it is back up:
Tucker also reported on the alarm incident.
We reported on the alarm incident: