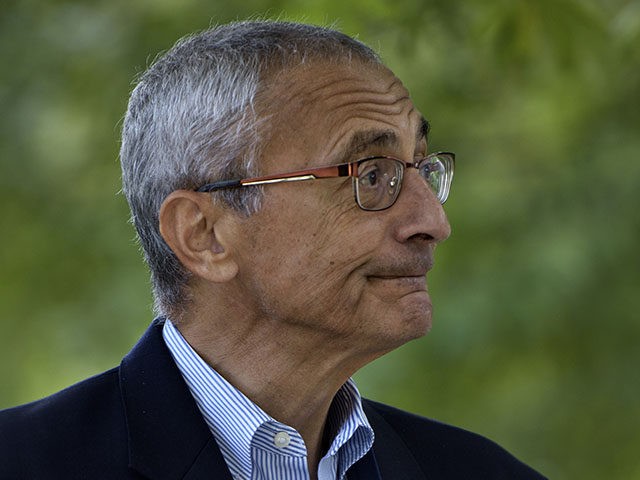 In an article titled "John Podesta and the Russians," WSJ's James Freeman writes that the question "When did Clinton's top aide stop doing business with Moscow?" is not an easy one to answer, given the latest information we have from Wikileaks.
From the Wall Street Journal:
Hillary Clinton campaign chairman John Podesta has responded to the WikiLeaks publication of his private emails by suggesting they were stolen by the Russians to elect Donald Trump. What he doesn't like to talk about is the business he's done with a Kremlin-backed investment firm and the lengths he's gone to avoid scrutiny of this relationship.
…
The emails published on WikiLeaks show that around the time he was returning to the White House, Mr. Podesta wrote to Joule requesting the transfer of his shares to an entity called Leonidio Holdings, LLC, which had been created just weeks earlier.
Leonidio shares an address with Mr. Podesta's daughter Megan Rouse, a financial planner who lives in California. When reached by telephone on Tuesday, Ms. Rouse told us that she did not have time to discuss the issue, thanked us for the call, and then hung up.
On Wednesday a Clinton campaign spokesman told us that Mr. Podesta cut his ties with Joule when he returned to the White House in 2014, "transferred the entirety of his holdings to his adult children" and "recused himself from all matters pertaining to Joule for the duration of his time at the White House."
But WikiLeaks also shows Mr. Podesta receiving a bill for legal expenses related to Leonidio's incorporation in Delaware. We wonder how often people pay the bills to create corporations in which they have no interest.